Seminar in Ferrara about Universal Civil Jurisdiction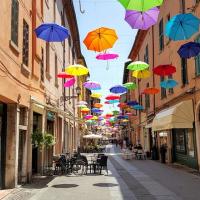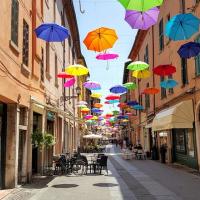 The Department of Law of the University of Ferrara organizes a seminar on Universal Civil Jurisdiction – Which Way Forward?,  in cooperation with the Interest Groups on International and European Human Rights Law and Private International Law of the Italian Society of International and EU Law (ISIL).
Date: 5 May 2017
Venue: University of Ferrara, Department of Law
The event aims at an all-round reassessment of the problems related to the exercise of universal civil jurisdiction – an issue currently pending before the ECtHR Grand Chamber in the case of Nait-Liman v. Switzerland.
The seminar will be chaired by Judge Giorgio Gaja (International Court of Justice). Speakers and discussants include Beatrice Bonafè (University of Rome "La Sapienza"), Francesco Costamagna (University of Turin), Malgosia Fitzmaurice (Queen Mary University of London), Serena Forlati (University of Ferrara), Pietro Franzina (University of Ferrara), Patrick Kinsch (University of Luxembourg), Fabrizio Marongiu Buonaiuti (University of Macerata), Makane Moïse Mbengue (University of Geneva), Cersare Pitea (University of Parma), Chiara Ragni (University of Milan), Cedric Ryngaert (University of Utrecht), Andrea Saccucci (University of Campania 'Luigi Vanvitelli').
An outline of the presentations will be available few days before the seminar: please check https://crossborder.live/ucj/ or https://gdisididiedu.wordpress.com/2017/01/18/seminario-universal-civil-jurisdiction/
For further information: Irene Maccagnani (mccrni@unife.it).