Mountain Seminar: International Environmental Laws and Climate Change: Is there Global Climate Justice?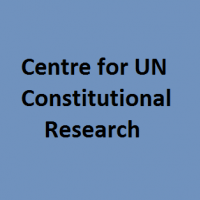 The Center for United Nations Constitutional Research: Mountain Seminar in Epirus, Greece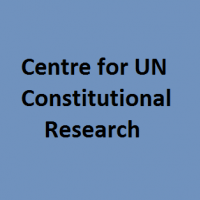 Date: 17-20 July 2017
With the doubtful status of environmental rights in international law as global citizen rights, and no international environmental court or adjudication, are we adequately equipped to deal with climate change? Is there climate justice?
To help address these fundamental questions, the Center for UN Constitutional Research is hosting a mountain seminar in Epirus, Greece, from July 17-20, 2017. Distinguished experts from the field of environmental law will come together to discuss the legal aspects of climate change and the barriers to climate justice that exist in our current global governance.
Speakers and panelists include:
Mr. Wouter Veening, president of the Institute for Environmental Security;
Dr. Alexandros Yannis, senior expert on energy diplomacy at the EEAS of the EU;
Dr. Maria Gavouneli, professor of international law at the university of Athens;
Dr. Margaretha Werwinke-Singh, Lecturer in Environmental Law at University of South Pacific, and Affiliate of the Centre for Climate Change Mitigation Research at the University of Cambridge;
Dr. Thomas Muinzer, Co-Director of the LLM/MSc in Environmental Policy and Governance at the University of Stirling, Scotland;
Dr. Shahr-yar Sharei, executive director for the Center for UN Constitutional Research.
The seminar will take place in the picturesque mountain village of Vitsa in Epirus, Greece. Lectures and workshops will be interspersed with family-friendly excursions, including hiking and rafting.
Speaker and regular registrations are accepted until 10 July and speakers and ESIL members will receive reduction in their registration fees.
For more information and to register please visit CUNCR Climate Justice seminar.