Vacancy: Two Paid Phd Research Fellowships In Public International Law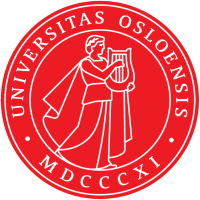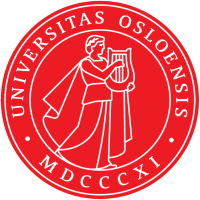 JOB DESCRIPTION
Up to two PhD Research Fellowships within the project 'State Consent to International Jurisdiction: Conferral, Modification and Termination' under the leadership of Prof. dr. Freya Baetens are available at the PluriCourts Centre for the Study of the Legitimate Roles of the Judiciary in the Global Order, Department for Public and International Law, Faculty of Law, University of Oslo. The project is funded by the Research Council of Norway, as part of the Young Research Talents grant programme. For more information, including the main project outline, please visit the project's homepage (https://www.jus.uio.no/pluricourts/english/projects/state-consent/).
Successful candidates must conduct their PhD research project on a topic that is part of the main project. Successful candidates will be required to work in Oslo during the project period (with possible research stays abroad up to one year as approved by the Project Leader and PluriCourts), and are expected to participate in the Project's activities, as well as common activities at PluriCourts. The PhD Fellows will automatically be admitted to the Faculty's PhD programme and benefit from the Faculty's organized research training. The academic work is to result in a doctoral thesis that will be defended at the Faculty with a view to obtaining the degree of PhD.
QUALIFICATION REQUIREMENTS
The PhD candidate must hold a master's degree of high quality in law. Please read about the requirements for admission to the PhD program in law here. In the evaluation of the applications, emphasis will be placed on:
– The quality of the project described in the PhD research proposal and the extent to which it contributes to the comparative analysis of international adjudicatory bodies that is central to the main project (focusing on at least two of the following adjudicatory systems: WTO, ICC, regional human rights courts and ISDS);
– Academic and personal ability to conduct assigned research tasks within the allotted time frame;
– Good co-operative skills and ability to work as part of a research team;
– Theoretical and/or methodological competence.
More specifically, strong candidates will:
– Have obtained an LLB and an LLM degree (or equivalent, such as a JD degree) cum laude (or equivalent, such as first class honours);
– Have experience in conducting scholarly research (through the writing of an extensive LLM thesis, publications or prior work experience as a research assistant);
– Be fluent in English (applicants who are not native speakers of English must document their proficiency in English);
– Have a passive working knowledge of one or more of the other UN languages: Arabic, Chinese, French, Russian and Spanish (command of a Scandinavian language is not a condition for this position);
– Have completed one or more internships, traineeships or law clerkships (or similar) with an international or regional court, or arbitral institution, or have relevant legal practice experience as a member of the Bar in their country of origin.
WE OFFER
– A contract for a duration of 3 years without any teaching duties
– Salary of between NOK 436 900 to 490 900 gross per year (approx. EUR 45.000 to EUR 50.000)
– An inspiring and friendly working environment
– A favourable pension arrangement
– Attractive welfare arrangements
HOW TO APPLY
The application must include:
– Cover letter (statement of motivation and research interests)
– CV (summarizing education, positions, academic work) – max. 3 pages
– Copies of certificates and academic diplomas, including grade transcripts (If the original language is not English, an English language translation must be provided)
– Project description (approximately 5 pages), including a progress plan. A complete list of academic publications
– Up to 3 publications (If the publications are written by more than one author, a declaration of authorship and of the contribution of the applicant should be submitted)
– A list of 3 to 5 referees (only name, function, affiliation, relation to candidate, e-mail address and telephone number) – no submission of letters is required at the application stage
APPLICATION DEADLINE: 28 February 2018
The application with attachments must be delivered in our electronic recruiting system, please follow the link: https://www.jobbnorge.no/en/available-jobs/job/147632/doctoral-research-fellowship. Foreign applicants are advised to attach an explanation of their University's grading system. Please note that all documents submitted as part of the application must be in English.
STARTING DATE: 1 September 2018 (negotiable)