Call for Papers: ESIL Research Forum Workshop. IG Feminism and International Law, and IG International Legal Theory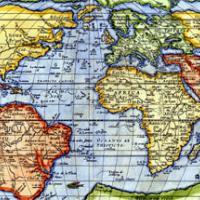 Call for Papers: ESIL Research Forum Workshop (Joint event organised by IG Feminism and International Law and IG International Legal Theory)
Koç University and the Centre for Global Public Law, Istanbul
ESIL interest groups will meet during the afternoon of 20th April 2016, in advance of the 2016 ESIL Research Forum at Koç University Law School. The Interest Groups on Feminism and International Law and International Legal Theory will host a joint workshop aimed at engaging with the theme of making of international law from a theoretical perspective, and are inviting submissions that might engage with (but are not limited to) the following questions:
• How does the use of a particular theoretical perspective influence the process and the outcomes of the making of international law?
• What distinct insights can be gained from analyzing the making of international law through various theoretical perspectives?
• Does theory matter for the making of international law and if so how?
The deadline for submission of abstracts is 10 January 2016.