Selection of Venues for Future ESIL Annual Conferences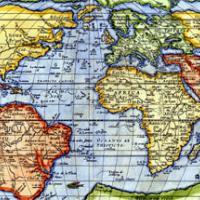 SELECTION OF VENUES FOR FUTURE ESIL ANNUAL CONFERENCES
The Society's annual conferences are scheduled for the next two years: Naples in 2017, and Manchester in 2018. No decisions have been taken for venues after 2018.
At the Board meeting in Oslo in September 2015, the ESIL Board agreed on a procedure for the selection of venues for annual conferences after 2018. The procedure, including details of how to present a proposal, can be found online in the policy document.
The Board would like to hear from members who would be interested in hosting the 2020 conference. Expressions of interest should be sent to the ESIL President by March 2017. If you have any questions in advance of presenting a proposal, please feel free to contact any members of the ESIL Executive Committee.