Call for Papers, ESIL IELIG, Vienna, Sept 2014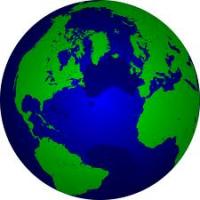 ESIL International Economic Law Interest Group – Call for Papers
2014  ESIL 10th Anniversary Conference, Vienna
Full Day Workshop of the ESIL International Economic Law IG
Wednesday 3 September 2014

At the 10th Anniversary Conference of the European Society of International Law taking place in Vienna, Austria, the ESIL International Economic Law Interest Group will convene a Full Day Workshop, which will take place on 3 September 2014.
Four panels will be organized, which will deal with:
1. Non-commercial values in WTO and investment law
2. Transparency and participation in international economic law
3. Preferential trade agreements and global trade
4. The EU draft investment treaty model and recent developments.
For each of the four panels of the workshop the ESIL IELIG invites papers, which should be unpublished, in an advanced stage of completion, and ready to be included in the ESIL SSRN Conference Paper Series and in the ESIL Conference Proceedings. Papers may be submitted in English or in French.
The deadline for the submission of abstracts is 1 March 2014.