Lunchtime Lecture: Judge Jean-Pierre Cot (ITLOS)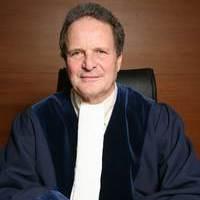 The European Society of International Law (ESIL), together with the law firm Stibbe, will co-organize a lunchtime lecture entitled: Ethics in International Disputes.
This lecture will be delivered by Judge Jean-Pierre Cot, Judge at the International Tribunal for the Law of the Sea and former ad hoc Judge at the International Court of Justice, on Tuesday, 3 June 2014, 12h00 at the office of Stibbe, Central Plaza, Loksumstraat 25 Rue de Loxum, 1000 Brussels.
Judge Cot's address will be followed by comments in response by Françoise Lefèvre, Partner and Global Head of Arbitration at Linklaters in Brussels.
Opening and closing remarks will be provided by ESIL President Laurence Boisson de Chazournes, Kathleen Claussen, ESIL member and Bart Volders, Partner at Stibbe.
A light sandwich lunch will be available.
There is no cost to attend, but registration is required as space is limited. Please register at this website: http://goo.gl/CB6CmL