2016 ESIL Annual Conference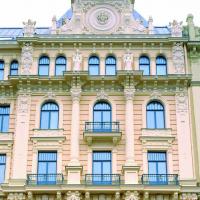 12th ESIL ANNUAL CONFERENCE
RIGA, 8 – 10 SEPTEMBER 2016
'How International Law Works in Times of Crisis'
The 12th ESIL Annual Conference was held in Riga on Thursday 8 – Saturday 10 September.
The conference was hosted by the Riga Graduate School of Law in cooperation with the Latvian Constitutional Court.
Conference press releases:
Memories of Riga: the photographs of the ESIL 12th Annual Conference are now online.
Watch the sessions:
DAY 1 | 08.09.2016
1. Opening Ceremony
2. Opening Discussion: How International Law Works in Times of Crises
3. The Relevance of International Law in Crisis Situations (with H.E. Mr. Edgars Rinkevics, Minister of Foreign Affairs of Latvia)
4. Agora 1: New Forms of Warfare and Armed Conflict
5. Forum 2: Contemporary Economic and Financial Crises and the Limits of International Regulation
6. Conversation with the ESIL Book Prize Winner Arnulf Becker Lorca
DAY 2 | 09.09.2016
1. Forum 4: The Refugee (Law) Crisis
2. Agora 6: Are Cyber Security and Privacy Reconcilable?
3. Forum 6: The Enforcement of International Law in (a) Crisis
4. Forum 7: Challenges for European Governance
DAY 3 | 10.09.2016
1. Agora 9: International Response to Challenges of Climate Change: The Law of Politics and the Politics of Law
2. Final Lecture by Jean-Marc Sauvé
3. Closing Ceremony
Further details available on the Conference website.