Call for Papers – The Reality of International Legal Theory – Reality in International Legal Theory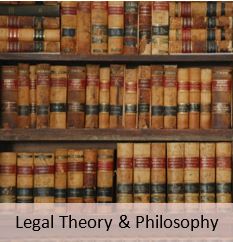 The Conference is organised by iCourts, the Danish National Research Foundation's Centre of Excellence for International Courts at the University of Copenhagen in conjunction with the European Society of International Law's Interest Group on International Legal Theory and Philosophy. It will be held at the University of Copenhagen on 23-24 October 2020. The theme of the conference is 'The Reality of International Legal Theory – Reality in International Legal Theory'.
Reality and realism are two important topics in 21st century theoretical thought about international law. Theory must, one argument goes, remain connected to the reality of the law – the real law – in order to be relevant to the practices and arguments of lawyers. Various shades of (international) legal realist argument vie with approaches foregrounding empirical aspects and methods to find out about the law and how it is 'lived'. Both acceptance by peers as well as research funding is dependent on fulfilling the requirement of 'interdisciplinarity', which often focuses heavily on the socio‐empirical over normative aspects of law. The philosophy of legal science or theory of legal scholarship (Rechtswissenschaftstheorie) has a lot to say about such arguments and requirements, both in its deconstructive and in its constructive modes. Another way of thinking about 'reality' is the way in which international legal theoretical arguments, approaches, schools or theorems are actually used – both by scholars and practitioners. How is theory used and abused, how is it practised? Both sets of issues concern the way in which 'theory' deals with 'reality' in one way or another. This conference is an open forum to analyse this relationship, to expose fault‐lines and to explore trajectories. The Second ECTPIL and iCourts Conference will draw on these and other under‐researched questions.
Please submit an abstract of no more than 500 words in a text file (.docx, .odt etc. – not .pdf) to jvhh@jur.ku.dk by 17 May 2020.