ESIL Board Call for Nominations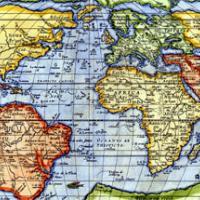 2018 is an election year for the ESIL Board. The 2018 General Assembly of the Society will elect seven Board members. The election will be held on Friday 14 September 2018 at 15.30 during the ESIL Annual Conference in Manchester, UK.
Eligibility for ESIL Board Membership Nomination 
According to the Society's by-laws, any member of the Society who has been a member for at least a year is eligible to become a member of the Board. Persons must have joined the society at the latest by 16 June 2017 to be eligible. Eligible candidates should be willing to actively contribute to the Society and have an active knowledge of one of the official languages of the Society and at least a passive knowledge of the other.
Nomination Procedure 
Persons must be nominated by two other members of the Society who have also been members for at least a year. Nominations must be sent by email to esil.secretariat@eui.eu with the subject line: 'ESIL Board elections 2018'. The nomination emails must include a short justification of the nomination explaining why the nominee would particularly well represent the Society and its purposes, and a statement confirming that the nominee has accepted the nomination. The nominee must also send a separate email to  esil.secretariat@eui.eu : in this email, she/he must accept the nomination by the two ESIL members, indicating the names of the members, and provide a brief CV.
The deadline for nominations is ninety days before the election: Saturday 16 June 2018, at 18.00 CET. Late nominations will not be accepted. Delay in receiving any of the three components of the nomination, i.e. the two nomination emails or acceptance of nomination by the nominee, counts as a late nomination.
Election Procedure  
If the number of nominations is higher than 1.5 times the number of slots available on the Board, the ESIL Board will form a selection committee made up of members of the Board who are not running for elections. The task of this committee is to  reduce the number of nomination to 11 members. The reduction in the number of nominees will be based on the need for a balanced composition of the Board in all relevant aspects such as nationality, gender, age and language.
The list of the candidates, along with their photo and a 150-word bio in both languages, will be published on the website of the Society no later than 15 days before the election date. Nominees will be asked to make a brief presentation to the General Assembly, to introduce themselves and to explain their envisaged contribution to the Board's activities.
If you have any questions regarding the nomination and election procedure, please do not hesitate to Marko Milanovic, ESIL Vice-President.