Academy on Human Rights and Humanitarian Law – Experts Speak Series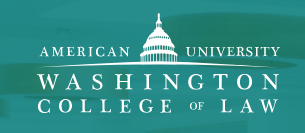 The Experts Speak Series Webinar Recordings
During the Academy on Human Rights and Humanitarian Law's annual Human Rights Month, the Academy is featuring a special series, The Experts Speak Series: Addressing Human Rights in Times of Crisis, that began in May and continue  through the summer. This initiative, co-sponsored with the LL.M.  in International Human Rights and Humanitarian Law, offers panels in English and Spanish and aims to continue promoting human rights in both the academic and professional  human  rights community, by providing  an  overview  of the impact  of the COVID-19  crisis  as  well  as the response of  states around the world. These series will encourage discussions regarding ways to prevent and denounce human rights violations in the ongoing crisis and its aftermath.
About the LL.M.
The LL.M. in International Human Rights and Humanitarian Law unmistakably addresses the need for specialized training in international human rights law. Students integrate practical knowledge from top experts in the Human Rights field while  nourishing  their  professional careers, positioning  the HRHL LL.M. as one of the premier institutions in the United States and around the world. The LL.M. brings together a prestigious group of AUWCL and international faculty, including more than 40 world-renowned experts. These expert faculty bring their in-depth experience as presidents and judges from international and regional courts, former presidents of the Inter-American Commission on Human Rights, UN special rapporteurs, members of UN human rights committees, and leaders of civil society organizations.
Applications are open for fall 2020 and spring 2021. Deadlines to apply are August 1st for fall and November 1st for spring 2021.
Here you can find a full list of Webinars. Below are some highlights:
Advocacy and Litigation in Times of Crisis: How to Protect the Rights of Those Who Cannot Protect Themselves
Human Rights in Light of Covid19: Protection of People with Disabilities: Safety through Inclusion & Emergency Deinstitutionalization
The Treatment of Unaccompanied Migrant Children by the US: A Policy that Violates International Human Rights Obligations
The Impact of the George Floyd Case in Global Demonstrations Against Systematic Racism: A Discussion with International Activists (Event in Spanish)
Migrants, Refugees, and Internally Displaced Persons: Current and Future Responses of Members of International Organizations to the Impacts of Covid-19 (Event in Spanish)
From Theory to Practice: Concrete State Measures to Prevent and Combat Gender Violence  in  Times  of the Pandemic (Event in Spanish)