Call for Papers 9th Annual Cambridge International Law Conference 2020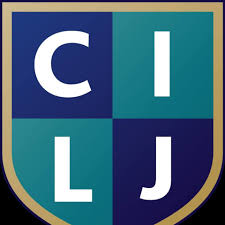 The Editors of the Cambridge International Law Journal (CILJ) and the Conference Convenors welcome submissions for the
Cambridge International Law Conference 2020,
which will be held at the Faculty of Law, University of Cambridge on
16 and 17 April 2019. 
THEME:

This year, the Conference invites the submission of papers under the theme 'International Law and Global Risks: Current Challenges in Theory and Practice'. Humanity is facing multiple and serious risks on a regional or global scale: from the impacts of climate change—including sea level rise, loss of biodiversity, food insecurity and population displacement; to the threats of nuclear proliferation and cyber warfare; to growing wealth inequality, 'trade wars' and global economic instability. At the same time, new social, technological and political developments may impact on the ways in which such risks are addressed. For example, the growing influence of social media, increased use of artificial intelligence in decision making, and declining State involvement in multilateral institutions may each play a role. In this context, how can international law help to manage regional and global risks? And what theoretical and practical challenges must be overcome in order to maintain and strengthen international rule of law?
CONFIRMED SPEAKERS:
Professor Anne Peters, Director at the Max Planck Institute for Comparative Public Law and International Law Heidelberg (Germany), Professor at the universities of Heidelberg, Freie Universität Berlin, and Basel (Switzerland), and William W. Cook Global Law Professor at the University of Michigan.
Dr Chaloka Beyani, Associate Professor of International Law at the London School of Economics and Political Science and former United Nations Special Rapporteur on the Human Rights of Internally Displaced Persons.
ABSTRACTS
The deadline for abstracts for both panel and roundtable presentations is Friday 13 december 2019. Submissions should be made via this platform. 
FURTHER INFORMATION AND CALL FOR PAPERS