Webinar – IG International Human Rights Law – COVID-19 Vaccinations and International Law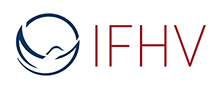 The COVID-19 pandemic has been a dramatic reminder of the fact that health is a global public good. However, since the first vaccine hit the market, phenomena of « vaccine nationalism » and « vaccine diplomacy » flourished, while the unequal distribution of COVID-19 vaccines across the globe stirs up the fear of a sustained « vaccination apartheid » and an increase in poverty and global inequalities.
The IFHV is delighted to welcome three distinguished speakers, who will provide interdisciplinary inputs for a discussion on 'Nondiscrimination and Economic, Social and Cultural Rights Protection in Global Access to COVID Vaccines' (Diane A. Desierto), 'International Intellectual Property and Local Production of Vaccines – Challenges and Constraints' (Ruth L. Okediji), and 'Closing the Vaccination Gap: Global Health and Policy Considerations' (Matthew M. Kavanagh).
The event will take place on 23 June at 16:00 CEST and is co-organized by the ESIL Interest Group on International Human Rights Law and is supported by ESIL.