ESIL Mooting Prizes – Concours Charles Rousseau 2018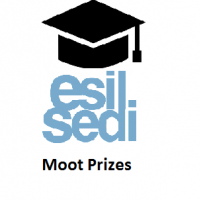 ESIL Mooting Prizes – Concours Charles Rousseau 2018
In 2015, the ESIL Board decided to award ESIL Mooting Prizes to promising students of international law each year.
ESIL Mooting Prizes are awarded to finalists in 6 prestigious international Moot Court competitions, and prize-winners are offered free membership of the Society for two years. See finalists of previous years here.
The Charles Rousseau competition is a french-language Moot Court Competition created in 1985.
On 7 May 2018 in Angers, the names of the two teams of finalists of the Concours Charles Rousseau were revealed:
University Aix Marseille (winners)
Université Libre de Bruxelles (ULB)