Jean Monnet Summer School on Human Rights and Health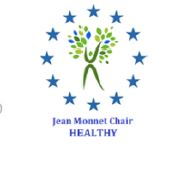 The University of Salerno will host the third edition of the Jean Monnet Summer Law School, with a focus on Human Rights and Health.
It is co-organised by the Jean Monnet Chair in European Health, Environmental and Food Safety Law, the ESIL Interest Group on International Health Law and the Observatory on Human Rights: Bioethics, Health, Environment, in collaboration with the European Law Students' Association – ELSA Salerno. It is sponsored by the European Association of Health Law.
This Summer School offers an intensive and specialistic course focusing on the current challenges facing the international community with regard to the tensions and synergies between human rights and health. Core human rights and health-related issues will be addressed through an in-depth analysis of existing international legal instruments, EU law and policies and the relevant case law, combining legal theory with practical application and case studies.
The summer school will be held at the University of Salerno from 1 to 5 July. More information is available here.