Polar Law from Brill | Nijhoff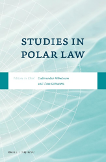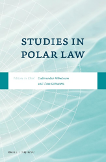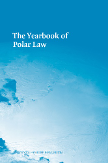 Studies in Polar Law is a new book series publishing monographs and collected works devoted to the legal regimes applicable to the Arctic and the Antarctic. It explores the problems faced by these regions and the solutions proposed on issues such as the environment, sovereignty, dispute resolution, climate change, the rights of indigenous peoples, other human rights, good governance, wildlife, natural resources governance, law of the sea, land and resource claims in the Polar regions, self-determination and self-government, economic development, Arctic security, and the Arctic Council, the Antarctic treaty system and other relevant intergovernmental co-operation.
See also the Yearbook of Polar Law, available in print and online, covering a wide variety of topics relating to the Arctic and the Antarctic.

This announcement is from Brill | Nijhoff, an ESIL Institutional Member