Webinar Series – COVID-19 and African Economies Impact and what's needed for the post-pandemic recovery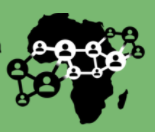 The "COVID-19 and Africa" webinar series is hosted by the Liu Institute Network for Africa (LINA) at the School of Public Policy and Global Affairs, University of British Columbia. LINA is a multidisciplinary policy, academic and community research network, with faculty, postdoctoral, student, professional and community members. The previous webinars in the "COVID-19 and Africa" series have examined African responses to COVID-19 across the public health, food security and education sectors.
LINA will be hosting a webinar exploring the impacts of COVID-19 on socioeconomic development across Africa, and the measures that are necessary for the post-pandemic recovery. This webinar will take place on Wednesday, September 30 from 9:00 am–10:30 am Pacific Time (Vancouver).
For more details and to RSVP, click here
You can direct questions to Temi Onifade at temitope@onifade.org or info@linaubc.ca.