2016 ESIL Research Forum, Istanbul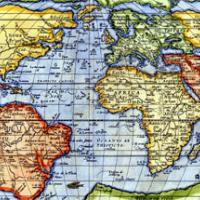 The 2016 ESIL Research Forum took place on Thursday 21 and Friday 22 April 2016 at Koç University Law School and the Center for Global Public Law in Istanbul.
The Research Forum is a scholarly conference which promotes engagement with research in progress by members of the Society.  It targets in particular scholars at an early stage of their careers, especially advanced PhD students and post-doctoral researchers.
23 papers were selected from the many excellent submissions and, during the Research Forum, paper presenters received comments on their papers from members of the ESIL Board and invited experts. 
On the morning of Thursday 21 April, the History of International Law Interest Group held a workshop: Beyond the Western Paradigm?: Towards a Global History of International Law.
WORKSHOP PROGRAMME