SSRN Conference Paper Series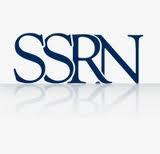 The SSRN Conference Paper Series features papers presented at various ESIL research events between 2011 and 2019.
For conference papers presented at ESIL events from 2021 onwards, please have a look at the ESIL Paper Series webpage.
 Below is the list of papers published from 2011 to 2019.
NOTE: Papers presented at ESIL Conferences from 2005 to 2009 can be downloaded here.