Interest Group on International Criminal Justice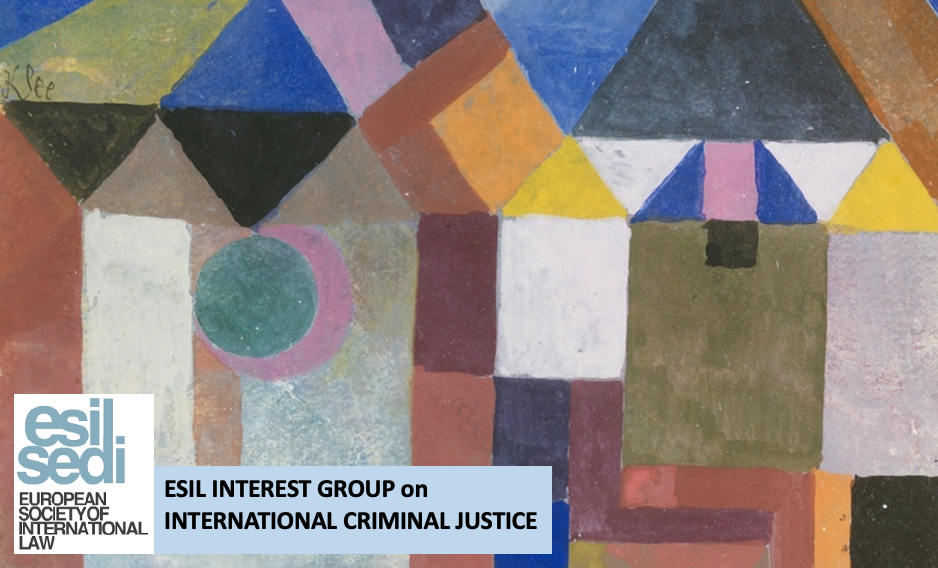 Coordinating Committee: Diane Marie Amann; Michelle Burgis-Kasthala; Cheah Wui Ling;
Ginevra Le Moli, Letizia Lo Giacco, Barrie Sander
Events:  
Conference: 'Torture by Non-State Actors: Rationale(s), Legal Frameworks and Implications', online, 30 March 2021. Programme. 
Membership:
In order to be listed as a member of this IG, you need to ensure:
You have paid your ESIL membership fee for this year (if not, renew your membership)
You have created an online ESIL membership account
You have ticked the box next to this IG in the list of groups in your membership account
If you have any doubts about your ESIL membership or your Interest Group membership, please contact the ESIL Secretariat.
Election Schedule:

The next elections of the members of the Coordinating Committee will take place in September 2022.