Interest Group on Social Sciences and International Law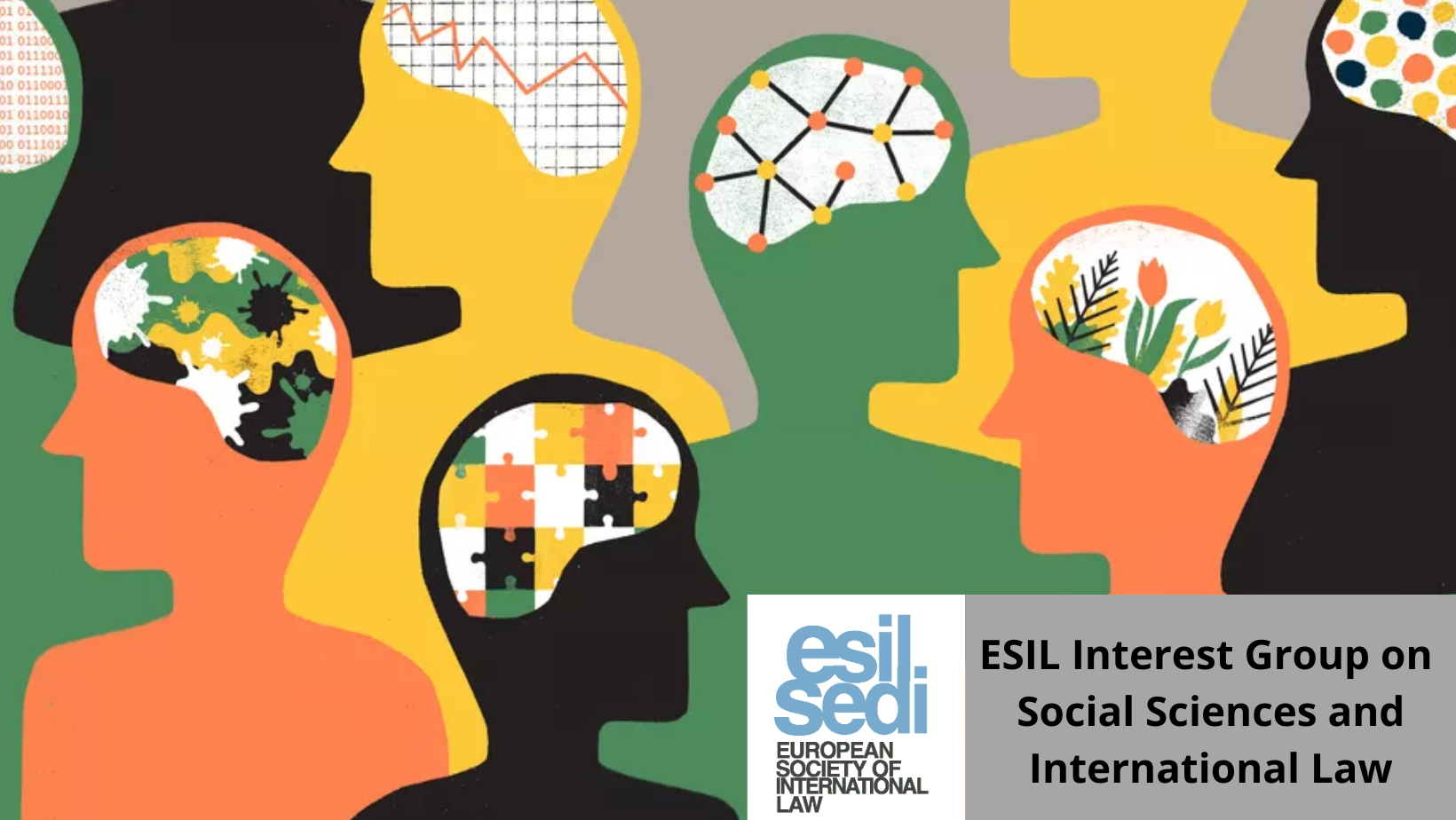 Coordinating Committee: Veronika Fikfak, Daniel Peat, Eva Van de Zee 
Introductory Report
Events:  
Workshop:'Behavioural Approaches in International Law', online, 22-23 April 2021. Programme. 
Pre-conference workshop at the 2021 ESIL Annual Conference on 'Changes in International Lawmaking: Actors, Processes, Impact', Stockholm, 8 September 2021. Call for Papers.
Membership:
In order to be listed as a member of this IG, you need to ensure:
You have paid your ESIL membership fee for this year (if not, renew your membership)
You have created an online ESIL membership account
You have ticked the box next to this IG in the list of groups in your membership account
If you have any doubts about your ESIL membership or your Interest Group membership, please contact the ESIL Secretariat.
Election Schedule:

The next elections of the members of the Coordinating Committee will take place in January 2023.