Join or renew your ESIL membership for 2023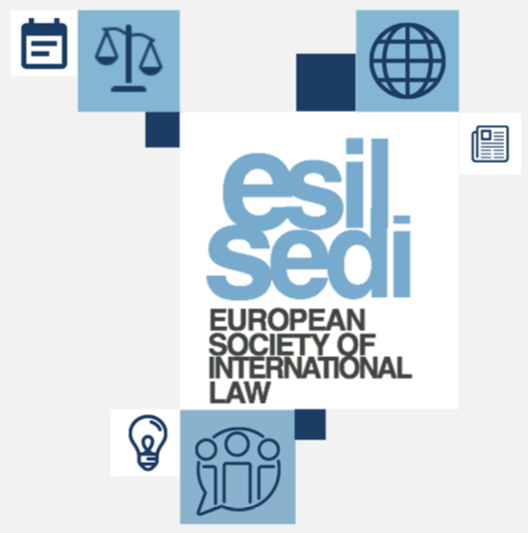 The 2023 ESIL membership campaign has now started!
If you join now, your ESIL membership benefits will extend until December 2023. Don't miss the opportunity to become part of a community of international law professionals from all over the world and to take part in many interesting events. You will also have the chance to contribute to the work of 20 Interest Groups.
As an ESIL member, you will have multiple benefits, you can see some examples below: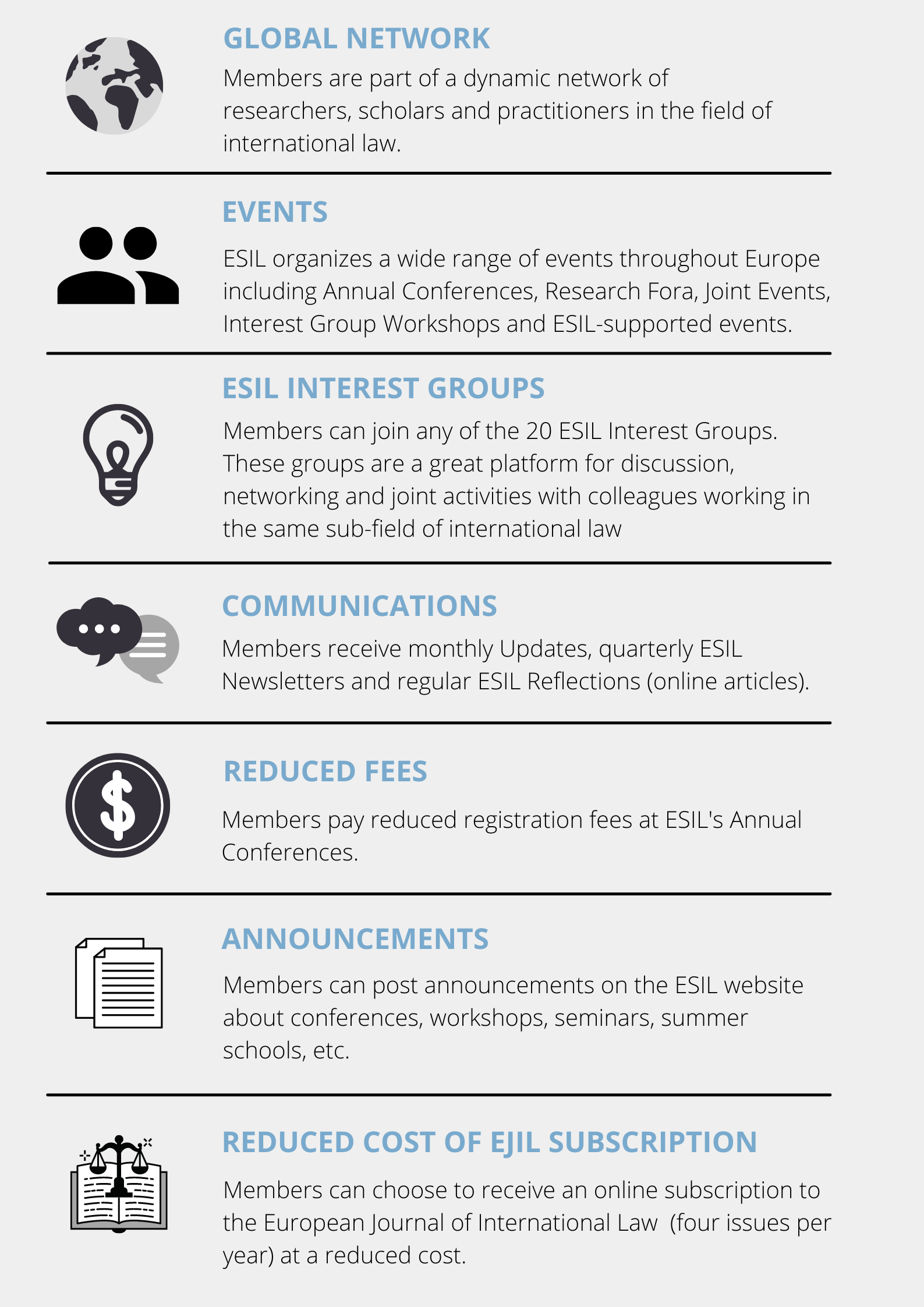 For a full overview and more details on the registration, please have a look at this page and don't hesitate to contact the ESIL Secretariat if you have any doubts or questions.