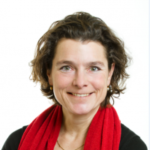 christina.binder@univie.ac.at; c.binder@unibw.de
University of the German Federal Armed Forces, Munich; University of Vienna
Interest Group Membership:
International HR Law
Peace and Security
Current Research:
International human rights law; international investment law; democratization and the right to political participation; the law of treaties.
Biography:
Christina Binder holds the Chair for International Law and International Human Rights Law at the University of the German Federal Armed Forces in Munich. Before, she was University Professor of International Law at the Department of European, International and Comparative Law at the University of Vienna and Deputy Director of the interdisciplinary Research Centre "Human Rights". Christina is Vice President and member of the Executive Board of the European Society of International Law as well as member of the Executive Board of the European Inter-University Center for Human Rights and Democratization (EIUC) where she also acts as Representative of the University of Vienna and National Director for Austria. Furthermore, Christina is a member of the ILA Committees on the Implementation of the Rights of Indigenous Peoples and on Feminism in International Law; in the latter she acts as Co-Rapporteur. Christina Binder was a visiting fellow at the Lauterpacht Center for International Law in Cambridge (2007-08), at the Max Planck Institute for Comparative Public Law and International Law in Heidelberg (2008-10) and at the McGill University in Montréal (summer 2015). In addition to her classes in Munich, Christina teaches at the University of Vienna as well as at the Diplomatic Academy of Vienna. She also taught human rights at the University of Yogyakarta (Indonesia), the Renmin University of China (Beijing) and the PUC (Sao Paolo, Brazil) and was a short term visiting professor at the Bocconi University in Milan (Italy), the University of New South Wales (Sydney, Australia), the University of Grenoble Alpes (France) and the Mekelle University in Ethiopia. Christina has likewise worked as legal and electoral expert for election observation and assessment missions with the EU as well as with OSCE/ODIHR. She furthermore acts as electoral expert for the Congress of Local and Regional Authorities of the Council of Europe.