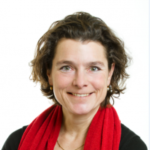 Interest Group Membership:
International HR Law
Peace and Security
Current Research:
International human rights law; international investment law; democratization and the right to political participation; the law of treaties.

Biography:
Christina Binder holds the Chair for International Law and Human Rights Law at the Bundeswehr University Munich since April 2017. Previously, she was Professor of International Law at the University of Vienna. Christina is member of the Executive Board and Vice President of the European Society of International Law and member of the Executive Board of the EIUC (European Inter-University Centre for Human Rights and Democratisation). She is member of the ILA Committees on the Implementation of the Rights of Indigenous Peoples, Human Rights in Times of Emergency and Feminism and International Law. Christina has offered classes on human rights law and international law at many universities throughout Europe, Latin America, Australia and Asia. She was a visiting fellow at the Lauterpacht Center for International Law in Cambridge (2007-08), at the Max Planck Institute for Comparative Public Law and International Law in Heidelberg (2008-10; regularly since then) and at the McGill University in Montréal (summer 2015). She acts as election expert for the Congress of Local and Regional Authorities of the Council of Europe and has likewise worked as legal and electoral expert for election observation missions with the EU and OSCE/ODIHR. Christina speaks German (her mother tongue), English, French, Spanish and Italian.