Letter from the President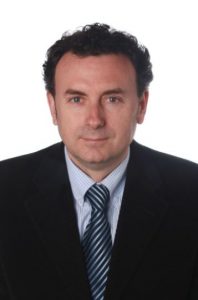 Dear ESIL members,
At the 13th ESIL Annual Conference in Naples in September 2017, I had the honour of taking over the presidency of the European Society of International Law. I am grateful to my fellow members of the Board for electing me as President of this vibrant learned Society. There are many established ESIL activities which will continue during my presidency but there are also many new objectives to be achieved and it is a true privilege to work for this Society where people with different backgrounds can work together and make a relevant contribution to a more peaceful world, a Society where democracy and human rights are considered inalienable fundamental values.
The Executive Committee of the Society was renewed in Naples. André Nollkaemper (former President) and Anne van Aaken (former Vice-President) ended their terms on the committee but will continue to serve the Society as Board members; I can only praise the professionalism, passion and efficiency with which they both serve the Society. The three Vice-Presidents are now Christina Binder, Marko Milanovic and Fay Pazartzis, and Başak Çalı continues as Secretary-General.
Another Board member, Massimo Iovane, ended his term on the Board after organizing the successful (and hugely enjoyable) conference in Naples; his experience and diplomatic skills have greatly benefited the Society's work.
The Annual Conference in Naples was attended by over 500 participants, a new record in the annals of our Society. Apart from being a challenge successfully met by Massimo Iovane, Fulvio Palombino and the rest of their organizing team, this figure shows ESIL's vitality and its attraction as a hub for the study and debate of international law. We count among our members internationalists from more than 100 countries, a diversity that enriches the discussions at ESIL's numerous events throughout the year and gives our Society a truly universal dimension.
The vigour of the 15 Interest Groups is one of ESIL's main contributions to the scientific debate and the groups provide a forum for networking and for the exchange of ideas with colleagues working in the same field of international law. Many members are involved in the activities of these groups, which  are a constant source of innovation and stimulation for the Society.
Besides the Annual Conference (the next to be held in Manchester on 13-15 September 2018) and the yearly Research Forum (next in Jerusalem on 28 February-1 March 2018), ESIL organizes and sponsors numerous events throughout Europe and beyond. You can find information about all the events on this website together with information about all the other ESIL activities (publications, ESIL Lectures, prizes, grants, and so on).
Previous Presidents and previous Board members have built a complex and well-functioning machine and we benefit from the work that has already been done. To keep things going is a great challenge and an exciting task, but it is also this Board's aim to develop new initiatives. We aim to reinforce our relationship with other international law societies  and to find ways to expand membership, particularly in countries in the periphery of Europe. The Society should look for means to promote core European values (democracy, rule of law, human rights) without getting involved in politics and we should continue to open up our Society to the new generation of researchers and to practitioners.
Many other ideas for the further development of the Society will come from our members. You are always welcome to make suggestions to the Board: all the members of the Board are open to new ideas that can benefit ESIL and its members. Please contact us at any time.
I am looking forward to meeting you  at a future ESIL event,
Luis M. Hinojosa-Martínez
President, European Society of International Law (ESIL)