Letter from the President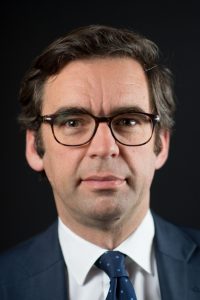 Dear ESIL members and friends,
Since the inaugural meeting in Florence in 2004, the European Society of International Law is an ever-growing, dynamic network of academics, researchers, judges, practitioners and students with an interest in the field of international law. Our Society is proud that its membership draws from more than 100 countries around the world, transcending Europe to be a global network promoting the study of international law in an increasingly globalized context.
Members and friends of our Society have many opportunities to come together to debate, discuss and collaborate. The major ESIL events are its annual conferences, held in a different venue each year: Geneva (2005), Paris (2006), Budapest (2007), Heidelberg (2008), Helsinki (2009), Cambridge (2010), Tallinn (2011), Valencia (2012), Amsterdam (2013), Vienna (2014), Oslo (2015), Riga (2016), Naples (2017), Manchester (2018), Athens (2019) and Stockholm (2021, in hybrid mode). The next Annual Conferences will take place in Utrecht in hybrid mode (), Aix-en-Provence (2023) and Vilnius (2024).
The annual Research Fora aim more specifically to promote engagement with early-career members of the Society on research in progress. These events have been held in Florence (2015), Istanbul (2016), Granada (2017), Jerusalem (2018), Göttingen (2019). Due to the covid-19 pandemic, the 2020 Research Forum was postponed to 2021 and hosted online by the university of Catania. The 2022 and 2023 Research Fora will be respectively held in Glasgow and Tartu.
ESIL members have a further opportunity to interact within the 20 interest groups of the Society, each devoted to a specific area of international law. Many members are involved in the work of the interest groups, which are very active throughout the year and have contributed to creating lively communities within the Society. The Society also organizes and supports events in Europe and in other parts of the world. We are very happy that these events are flourishing and enhance the visibility of the Society to a wider audience. We recently inaugurated a new ESIL Paper Series, based on the same principles as our former SSRN Series which we regrettably had to abandon following an important price increase. Accessible to ESIL Members, our Teaching Corner aims at promoting the sharing and dissemination of knowledge and best practices.
Together with my fellow Board members, I shall continue to build upon the work of our predecessors. We look forward to strengthening our membership, in particular in the periphery of Europe and among the next generation(s) of scholars and practitioners. We are dedicated to promoting excellence in research and scholarship, notably through the ESIL Monograph prize, the ESIL Collaborative book prize and the ESIL Young Scholar prize. Excellence also commands the promotion of diversity, equality and inclusion. Finally, and because conferences take their toll on the environment, we will to act responsibly and in a sustainable way, encouraging meaningful remote interaction whenever advisable while maintaining the conviviality that is so special at ESIL.
Please visit our website regularly and follow us on social media in order to stay informed of all our activities For those willing to join ESIL, information about membership benefits can be found here.
We are much grateful to all our institutional members and count on your continued support and involvement in the work of ESIL, which is your Society.
I look forward to meeting you at our future events!
Pierre d'Argent
ESIL President