2011 Research Forum, Tallinn, 26-28 May 2011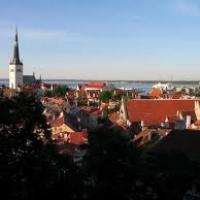 4th ESIL RESEARCH FORUM: 'INTERNATIONAL LAW AND POWER POLITICS'
Tallinn, 26-28 May 2011
The 4th ESIL Research Forum was held in Tallinn, Estonia, on 26-28 May 2011. Hosted by the Institute of Constitutional and International Law of the University of Tartu, the event was a tremendous success and brought together more than 200 scholars from the West and the East. The Research Forum's 15 panels explored the various ways in which international law relates to issues of hegemony, power imbalances, center/periphery relations, in Europe and beyond.

Further information available:

REPORT of the Research Forum.