2019 Program of Advanced Studies on Human Rights and Humanitarian Law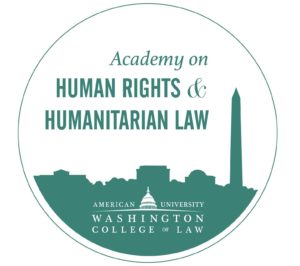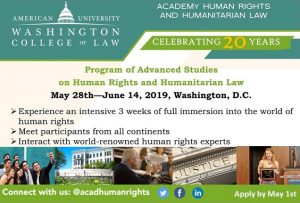 Academy on Human Rights and Humanitarian Law
2019 Program of Advanced Studies on Human Rights and Humanitarian Law
28 May – 14 June 2019
The Program gathers more than 150 participants from more than 25 different countries with different levels of professional experience, all in Washington D.C. for an intensive 3 weeks of full immersion into the world of human rights. Through this Program, the Academy on Human Rights and Humanitarian Law provides the unique opportunity to learn and interact with judges of the International Criminal Court (ICC), the International Court of Justice (ICJ), Special Rapporteurs and Committee members of United Nations, members of the Inter-American Commission on Human Rights, experts from prominent NGO's, and professors from all over the world.
More information is available here.
First application deadline: 1 May 2019.