American University Washington College of Law | Applications open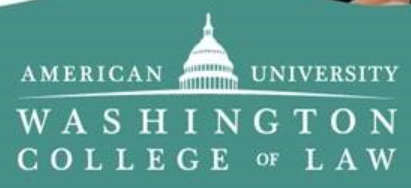 American University Washington College of Law – Ranked #6 in International Law Programs in the US by U.S. News & World Report Rankings is now accepting applications for Spring (January) 2022!
The LL.M. in International Human Rights and Humanitarian Law is accepting applications for its three tracks: in-person, hybrid and online programs. Students will benefit from a flexible curriculum focused on over 20 human rights courses offered every year and taught by expert faculty. American University Washington College of Law is a powerhouse in human rights education and offers a curriculum based on experiential education that allows students to acquire hands-on experience through externships, internships and research opportunities with human rights faculty and world renowned experts.
The deadline to apply is 1 December, classes begin in January 2022.
Please contact humanrightsllm@wcl.american.edu to set up a Zoom appointment!
Additionally, this degree is also offered in a bilingual format (LL.M. en Derechos Humanos y Derecho Internacional Humanitario) for multi-lingual lawyers looking to receive formal training in both languages. Students can opt to do the program in English, Spanish or in a bilingual format.
Click the following link to apply: https://bit.ly/2OJo33B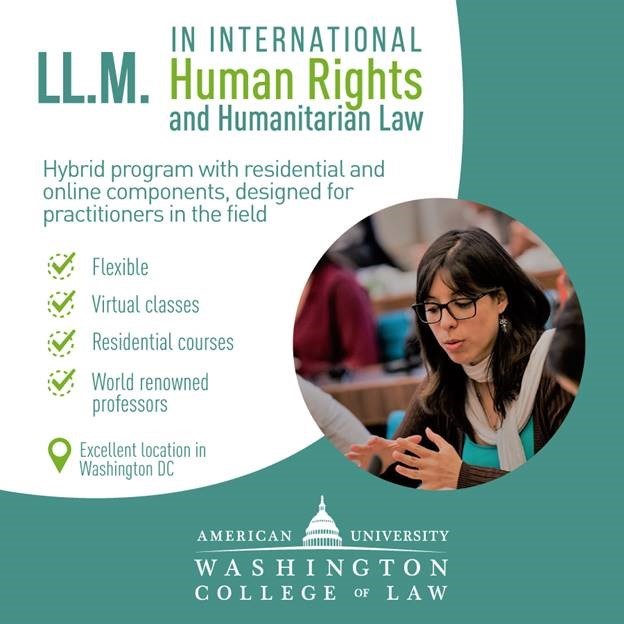 This announcement is from the Academy on Human Rights and Humanitarian Law, American University Washington College of Law, an ESIL Institutional Member