Book Launch | Transforming World Trade and Investment Law for Sustainable Development (Prof. Ernst-Ulrich Petersmann)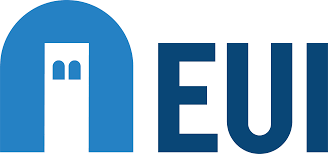 The EUI International Economic Law and Policy Working Group and Environmental Law and Governance Working Group jointly host an event with Professor Ernst-Ulrich Petersmann, Emeritus professor at the Department of Law, and Professor Dan Esty, Hillhouse Professor of Environmental Law and Policy at the School of the Environment and Yale Law School. The guest speakers will discuss Professor Petersmann's recent book on the transformation of world trade, investment and environmental law for sustainable development.
This event will begin with a presentation by Professor Petersmann on his new monograph, Transforming World Trade and Investment Law for Sustainable Development (OUP March 2022), where he will elaborate on his main claims of the book. That is to say, Professor Petersmann argues that the 2015 UN Sustainable Development Agenda (SDA) for 'Transforming our World' cannot be realized without constitutional reforms of international trade, investment, environmental and UN law. Likewise, the geopolitical rivalries and value conflicts between authoritarian state-capitalism, business-driven neo-liberalism and Europe's citizen-driven, ordo-liberal constitutionalism render constitutional reforms of UN/WTO governance increasingly unlikely, thereby increasing 'regulatory competition' and 'regionalization' rather than UN/WTO reforms.
Read more information on the event and register here.
All members' book launches are listed here.