Brill | Nijhoff Virtual Bookstand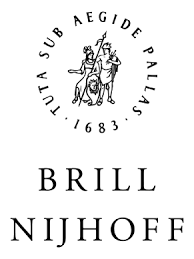 While we are all disappointed with the unavoidable postponement of the annual European Society for International Law conference and the opportunity to meet in person, we look forward to seeing many of our authors next year in Stockholm.
In lieu of the traditional physical book display, we are reaching out to share with you a virtual bookstand. All Brill | Nijhoff print titles are being made available at special discounts valid until the end of the year. You are invited to browse a selection of titles here.
As always, you are invited to contact Lindy Melman or Marie Sheldon to discuss your publishing plans.

This announcement is from Brill | Nijhoff , an ESIL Institutional Member