Call for applications Judges at the 2016 Jessup Competition in Russia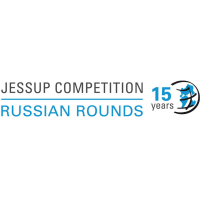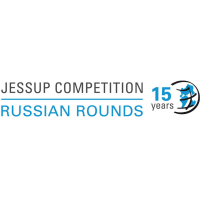 The 2016 Russian National Championship of the Philip C. Jessup International Law Moot Court Competition will take place on 3-7 February 2016 in Moscow.
Threefold Legal Advisors LLC and White & Case LLC are delighted to invite ESIL members to serve as judges at the Jessup Competition.
Jessup Russia is one of the largest national Jessup competitions worldwide. Established in 2002, it has grown to gather over 40 teams from all over Russia annually. This year Jessup Russia celebrates its 15th anniversary. Russian teams have made a strong appearance in the international rounds of the Jessup in the recent years, including Moscow State University's win of the Jessup Cup in 2012. Since 2015, Jessup Russia has been held with the support of the European Society of International Law.
Partial subsidies to cover international travel will be offered (conditions apply; see more information in the registration form).
The 2016 Jessup Problem, The Case Concerning The Frost Files, includes questions of the legality of mass surveillance programs and the international legal consequences of cyberattacks attributable to states (available here).
Deadline for applications: 9 January 2016 (31 December 2015 for subsidy applications). Fill in the registration form beforehand if you need a visa to enter Russia.
For more information about judging opportunities at other Jessup national rounds and the 2016 International Rounds, please visit  www.ilsa.org/jessuphome
Linked events: The Evolutionary Interpretation of Treaties: The UN Charter and the European Convention on Human Rights Facing Modern Challenges, a joint conference by the European Society of International Law, the Higher School of Economics in Moscow, and Jessup Russia.  The call for papers can be found here. Deadline for applications is 1 November 2015.