Call for Applications – Straniak Academy for Democracy and Human Rights 2019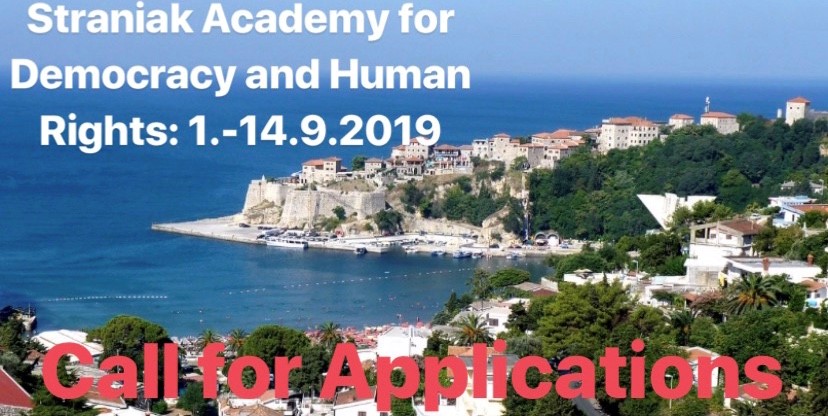 Applications are currently being accepted for the Straniak Academy for Democracy and Human Rights, which will take place from 1 to 14 September 2019 in Ulcinj, Montenegro. The Academy was established in 2013 by the Ludwig Boltzmann Institute of Human Rights – Research Association based in Vienna. The Faculties of Law of the Universities of Vienna and Ljubljana, as well as of Bundeswehr University Munich, are cooperating partners. The main facilitator of the Academy is the Hermann und Marianne Straniak Foundation, Sarnen (Switzerland).
The goal of the Academy is to promote academic education on democracy, the rule of law and human rights in the Western Balkans, which is the regional focus of the Academy. The Academy establishes a link connecting theory and practice, promoted through an interdisciplinary and interactive format. To keep up with political, legal and social changes and to ensure the Academy's relevance for future professionals, one part of the programme takes as its focus current topics of European and international importance. Lecturers of the Straniak Academy are experienced professors, regional and international experts and practitioners with various academic backgrounds.
For more information see the POSTER, and INFORMATION FOR APPLICANTS.
Applicants should apply by completing the APPLICATION FORM.
The deadline for submission of applications is 21 July 2019.