Call for Papers – CILJ 10th Annual International Law Conference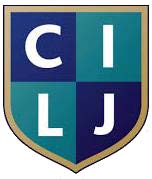 The Cambridge International Law Journal (CILJ) is currently accepting paper proposals for its 10thAnnual International Law Conference on the theme of 'National Sovereignty and International Co-operation: The Challenges of Navigating Global Crises'. The Conference will be held online from 18-20 March 2021.
CILJ is a double-blind peer-reviewed journal founded in 2011 by members of the postgraduate community at the University of Cambridge, with Professor Eyal Benvenisti as its honourary Editor-in-Chief.
Call for papers
Deadline for submissions: 20 December 2020.