Call for Papers – ESIL IG on Business and Human Rights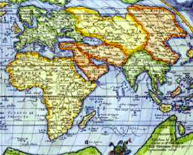 In the context of ESIL's annual meeting to take place in Stockholm in September 2021, the Interest Group on Business and Human Rights is organising a workshop on 'International Business and Human Rights: Changes in International Law-making'. The workshop will be held on 8 September 2021.
The rapid pace of changes to law-making in the field of International Business and Human Rights poses several questions, some of which still remained unanswered. Due to the multifaceted global legal environment and the complexity of supply chains, risk assessment, and human rights impacts constitute essential elements of the various processes. However, there is a pre-eminence of soft law in this area making it difficult to appropriately integrate the elements into the processes. Equally, IBHR law-making processes are often informed and driven by domestic practice and case law and vice versa. Even if the legal systems are clearly intertwined, sometimes there are "hitches" when integrating the various elements. Along states, as traditional actors in public international law, the number of non-state actors participating in the processes has increased. Multinational corporations (MNCs), international organisations, non-governmental organisations, business associations and individuals contribute through various means to the processes, instilling their own views. Nevertheless, the limited access to law-making by non-state actors and the lack of appropriate channels impinges on the eminently transnational character of law-making in IBHR.
CALL FOR PAPERS 
Deadline for submissions: 25 April 2021