CLEER Winter Academy – "EU External Policies and Instruments and Asylum and Migration"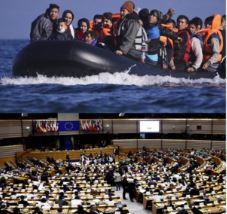 For the first time, the T.M.C. Asser Instituut and CLEER are organising the CLEER winter academy in February 2020. The winter academy is a one-week training course split into two focal parts. Part one runs for the first two days (17 & 18 February), and it will focus on EU external policies and instruments. The second part of the training will run for the remaining three days and it will focus on EU asylum and migration issues.
The programme offers:
Extensive knowledge of the core instruments forming the foundations of the EU's external action.
Deep understanding of the legal and policy issues in the field of EU Asylum and Migration policies.
Stimulating debates on current EU external policy challenges such as EU representation in external fora, EU enlargement policies, as well as challenges pertaining to the current EU asylum and migration policies.
Strengthening of analytical, presentation and critical thinking skills through the analysis of case-studies and simulation activities.
Networking opportunities with other participants as well as leading academic experts and practitioners.
In addition to the various interactive sessions and workshops, the training course offers e-coaching and evaluation sessions after the end of the course.
Target Group: students, civil servants, representatives of NGO's and diplomats with an academic background or practical experience in law, political science or international relations.
The Hague, 17 – 21 February 2020