Discover open access publishing at Oxford University Press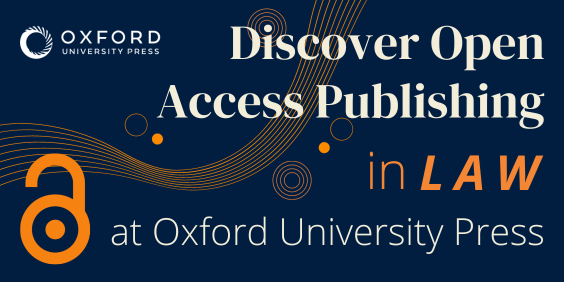 Oxford University Press publishes rigorously peer-reviewed, world-leading, trusted open access research, upholding the highest standards of publication ethics and integrity. Our OA publishing is a key part of how we deliver on our mission to achieve the widest possible dissemination of high-quality research, and our OA publications are subject to the same rigorous peer review and publication ethics processes as all the research we publish.
Find out more about the options available for publishing your work open access with OUP and explore the full collection of existing OA law books and journal articles at academic.oup.com.