ESIL Lecture Fionnuala Ni Aolain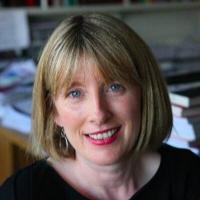 ESIL Lecture: Fionnuala Ni Aolain
Robina Chair in Law, Public Policy, and Society, University of Minnesota Law School 
Professor of Law & Associate Director, Transitional Justice Institute, Ulster University
Title: 'The Gendered Landscape of International, Regional and Local Approaches to Peacemaking'
Description: The lecture will address the contemporary landscape and challenges facing the successful conclusion of peace agreements and political settlements. Situated in the context of the 15 year anniversary of UN Security Council Resolution 1325 and the accompanying Global Study entitled Preventing Conflict, Transforming Justice the lecture will chart the shifting and interconnected landscape of armed conflict, violent extremism and counter-terrorism.  The analysis will probe the limits and possibilities of the Women, Peace and Security agenda in these complex arenas.
Date: Monday June 27th, 2016 
Time: 9-11 am
Location: Dalraida House, Ulster University, Newtownabbey, Co. Antrim 
Registration: The ESIL lecture will be the opening keynote lecture to the Annual Transitional Justice Institute Summer School. 
Registration for the keynote lecture is required by May 15th, 2016 with Elaine McCoubrey: e.mccoubrey@ulster.ac.uk. 
Individuals wishing to attend the Summer School focused on the theme of Women and Political Settlements from June 27- July 1 2016 can find further details here