ESIL Newsletter March 2017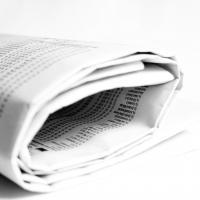 ---
1. President's Message: Times They Are A-Changin'
André Nollkaemper
It has become something of a cliché to say that international law is changing but if that phrase were ever appropriate it is now. International law is in large part what powerful states want it to be. The plans of the Trump administration have the potential to unravel much of the fabric of the current international legal system. President Trump appears to be the first US president since WW II who expressly rejects any ambition to lead or protect the 'free world' and who does not bother to speak the language of international law to provide such protection. The US administration's initial announcements on security (e.g. nuclear weapons), trade (import barriers) and the environment (repudiation of Paris Agreement) may put at risk fundamental parts of international law.
All of this is and should be a matter of great concern for Europe. Though the relationship between Europe and the US has been an uneasy one at times (on such diverse issues as Iraq, climate change and privacy protection, to name but a few), this relationship has been vital to multilateral governance backed by international law.  If the US pulls out of this coalition, this will leave Europe (the EU in particular) scrambling for new partners.
In some areas the EU may be left to fill the gap by seeking to exert leadership on its own. That raises a number of questions. Will the EU be able to forge the necessary internal agreement to really make the common security and defence policy work? Will the EU muster the political and economic courage necessary e.g. to set ambitious targets under the Paris Agreement even when the US pulls out? And, even if there is such agreement and courage, will the EU be able to do much on its own – in relation to Syria or Palestine, for example?
In this situation, the EU may have to come to terms with a shift back from cooperation to coexistence with other States (at least temporarily). This may involve forging new relationships with partners that we may not have chosen but that are necessary for stability (partners such as Russia or Turkey). All of a sudden, the enlightened human rights-driven foreign policy of many EU member states may begin to seem too idealistic and less relevant.
All of this requires urgent reflection, imagination and discussion. In our Society we can and should seize the moment and contribute. As our Articles of Association state, it is part of the mission of the European Society to engage in 'in-depth exchanges of ideas on matters of common interest to international lawyers in Europe and elsewhere', 'to provide a forum for European-wide discussions', and to 'develop European perspectives in international law'. If there were ever an appropriate time for such discussions and perspectives, it is now.
The various events that ESIL has lined up this year are all relevant for these debates, though possibly in different ways than envisaged when they were set up.  The Granada Research Forum will discuss the neutrality of international law, asking whether it is 'Myth or Reality?' – current events are directly relevant to the way that question can be answered. Likewise the Prague-Nottingham symposium on Non-UN Sanctions and International Law (5 May, Prague) is suddenly of acute practical relevance as the basis for sanctions, whether within or outside the EU, may look much weaker than before. The joint conference on Post-Conflict Justice in Ukraine (26-27 May, Kyiv) cannot ignore the geopolitical impact that the new position of the US may have on Eastern Europe, Ukraine and Russia.  The theme of the forthcoming Annual Conference in Naples (global public goods, global commons and fundamental values) must also be seen in the light of new realities: the challenge to provide global public goods, to protect the global commons, and to protect fundamental values now becomes even more complex than before. Registration for the conference is now open, with early bird fees applicable until 30 April 2017.
All members can make a contribution to ESIL activities, especially at a time when critical discussions are urgently needed. I would encourage all of you to attend the forthcoming ESIL events, to participate in the debates in Naples, and also to propose initiatives which focus on ways in which our Society can contribute to a reassessment of the role of Europe in the further development of international law in this rapidly changing international landscape. I look forward to hearing from you.
André Nollkaemper
P.A.Nollkaemper@uva.nl
---
2. Guest Editorial: Academic Writing between Freedom and Constraints
Andrea Bianchi, Graduate Institute of International Law and Development Studies, Geneva
The literary movement Oulipo (I am not going to explain: you will google it anyways!) is renowned for its peculiar literary exercises. Its members set artificial constraints on their writings, sometimes as sophisticated as mathematical formulae, to show that they can manage the constraints and still be creative. Oulipo prompted me to think about the dynamic between freedom and constraint in academic writing. Conventional wisdom has it that academics are free to write whatever pleases them, unlike other legal professionals. But are we really? Is there anything like truly free writing in the academy?
In fact there are plenty of constraints in academic writing. First and foremost, we are bound by the genre in which we choose to express ourselves. If one wants to do an empirical study the methodological and stylistic constraints are different than if one wants to present a doctrinal account of recent case law. To advance truth claims, to test hypotheses or to propose heuristic tools are intellectual activities subject to very diverse constraints. As any writer knows the art of writing is constrained not only by genre and its stylistic conventions, but also by the format of publication and the language (literally and metaphorically speaking!) that is used.
Other constraints can be more mundane. One may decide not to write something because it may antagonize or displease powerful colleagues, and thus remarkably diminish one's symbolic capital. Or, one may decide not to write something that might be prejudicial to her future appointment as a counsel or as an arbitrator, which is hardly reconcilable with the academic's primary function of looking at things from a distance, trying to problematize issues and not placing oneself – as Bourdieu would say – 'in the urgency of a practical situation.'
Some of these constraints may be reminiscent of what Slavoj Zizek calls 'forced choices', as the community will reject those individuals who make the choices that the community considers the wrong ones. This means that an academic who writes not conforming to a socially sanctioned disciplinary tradition, or to the discursive policy of a specific journal she wants to publish in, may be ostracized, penalized, not invited, and not quoted by the members of the community.
Zizek certainly has a point, but I still believe one can choose freely, provided one is ready to put up with the consequences. Freedom has its price and it can be quite costly at any stage of one's career. It is not something to be idealized, it remains aspirational and in all likelihood it cannot be attained in an absolute form. Constrained freedom in (academic) writing is no oxymoron, just a difficult art to perform, as any Oulipo member would confirm.
Even when one is given unfettered freedom to write, as the editors of the ESIL Newsletter generously gave me, it never is easy to know how to use it. In fact, to be free in writing can be more troubling than writing under constraints. There is a space to be filled, choices to be made, a message to convey and a responsibility to take up for it. Unspoken constraints are always present: in this case the limit of 500 words.
---
3. ESIL Reflections
ESIL Reflections offer up-to-date reflections on current issues in international law. The Reflections are now in their fourth year, covering a wide range of topics relating to current developments in international law and practice as well as theoretical reflections in a way that is relatively accessible to non-experts. The aim is to foster discussion between ESIL members and international law scholars and practitioners more generally – in Europe, but also beyond. ESIL Reflections are published monthly on this website and distributed freely to ESIL members.
The editors are Samantha Besson, Jean d'Aspremont (editor-in-chief), Jan Klabbers and Christian Tams. ESIL Members who have an interest in contributing are encouraged to do so. Please contact Jean d'Aspremont if you would like to contribute.
Latest publications:
---
4. 2017 Research Forum: Granada
The 2017 ESIL Research Forum will address the theme of the neutrality of international law. It has often been said that international law should be neutral as regards the political, economic and social systems of States. However, this ideal of neutrality can be critiqued on both normative and empirical grounds. Every legal order is based on a power structure and certain fundamental principles. Is it still possible to speak of the neutrality of international law given the growing body of principles that are said to reflect the values of the international community?
The Research Forum covers subjects such as Multilateral Financial Assistance and Economic Sovereignty, (Non-)Recognition of Governments, Insurgents, Belligerents and Internal Conflicts, International Human Rights Law as a Limit on States' Political Choices, the Neutrality of International Institutions and Courts or the Principle of Self-Determination under Present International Law.
You can consult the Research Forum website to find full information about the Forum: the programme; the papers now available; details of how to register; information about the venue, and nearby hotels with special rates negotiated by the organising committee, and general tourist information about Granada.
The venue of the Research Forum is the Hospital Real, one of the first buildings commissioned by Catholic Monarchs, soon after they conquered the city in 1492. The Hospital was commissioned in 1502 and completed in 1522, and features Mudejar, Gothic, and Renaissance architectural influences.
Registration is open until 9 March 2017 for non-ESIL members and until 20 March 2017 for ESIL members.
---
5. 2017 Annual Conference: Naples
The local organisers of the 2017 ESIL Annual Conference look forward to welcoming you to Naples in September. The theme of this year's conference is Global Public Goods, Global Commons and Fundamental Values: The Responses of International Law and our aim is to explore the ways in which international law has responded – or can or should respond – to the fundamental challenge of defining and regulating global public goods, global commons and fundamental values.
The programme of the conference is taking shape. The Opening Keynote Lecture will be by Sundhya Pahuja, University of Melbourne, and the Closing Keynote Lecture by Riccardo Pisillo Mazzeschi, University of Siena. The chairs and speakers for the fora are all listed on the conference website. The Call for Papers for the agorae closed at the end of last month and the agora selection panels are hard at work reading all the 400+ abstracts; thank you to all of you who submitted an abstract – everyone will be informed of the outcome of the selection process by the end of March. Most of the ESIL Interest Groups are also planning to hold events in Naples. Please check the online draft programme on the conference website regularly as the programme is finalised between now and September.
Registration is now open, with early bird fees until 30 April. We are expecting a 'full house' so please don't leave registration to the last minute. Everyone attending the conference has to register in order to receive 'tickets' that allow you to access the various venues of the conference; depending on the options you select, you will be asked to repeat your name and email several times during registration in order to produce these 'tickets'. There are a limited number of reduced ESIL student fees, so student members are especially encouraged to register as soon as possible.
We could not invite you to Naples without showing you something of our fascinating city and we have chosen special venues for the opening session, the conference, and for the conference dinner: the Royal Palace, Castel dell'Ovo, and San Gennaro's catacombs. We have also arranged a special evening to enjoy that most famous of Neapolitan foods – pizza – together. The number of places for the social events are limited so, once again, please don't delay in booking your place.
---
6. News from Interest Groups
ESIL Interest Groups are a vital part of the Society's success and activities. For more information on our Interest Groups, click here. A list of recent activities and upcoming events is available in the full text of the Newsletter.
Interest Group on the History of International Law
The IG announces a call for papers for its annual workshop which will take place during ESIL Annual Conference in Naples (7-9 September 2017). Deadline: 15 March 2017.
Call for Papers: Evaluating the Turn to History in International Law (Naples, 7-9 September 2017). More information can be found here.
Interest Group on International Bio Law
The IG organized an International Workshop entitled "International Biolaw in Times of Crisis: Progress and Challenges" in Riga in September 2016. There were two different panels (the first one about the international approach and the second related to the European perspective) with eleven contributions. During these sessions, topics such as bioterrorism, "securitization" of health and pandemics, climate change and disaster prevention, water management, biopolitics, surrogacy and epigenetics were analysed by IG members. The meeting closed with a talk by Paulo Pinto de Albuquerque, judge at the ECHR, dealing with "The relation of the ECHR with Science".
In the near future – tentatively at the end of October – we are planning to hold a meeting dealing with International Bio Law and Interactions with Environmental, Human Rights and Health Law. Detailed information about the event and a call for papers will be sent as soon as possible to the ESIL members.
Interest Group on International Economic Law
a) International Conference, "The Role of the European Parliament in the Conclusion and Implementation of Agreements on International Economic Law Issues"
The IG held a very successful one-day conference on "The Role of the European Parliament in the Conclusion and Implementation of Agreements on International Economic Law issues" on 9 December 2016. The conference was held in cooperation with, and at the premises of, the European Parliament in Brussels. The conference was divided in four sessions dealing with the role of the European Parliament in economic and trade policy after the Treaty of Lisbon, transparency implications, preferential trade agreements as mixed agreements, the role of the EU Member States' national parliaments and (possibly) parliaments of territorial units, and the role of national parliaments in the conclusion of international economic agreements in the third countries that are major trading partners of the EU. Selected papers will be published in a special issue of one of the leading international law journals.
b) Call for Papers on "International Investment Law & the Law of Armed Conflict''
With the support of the ESIL IG on International Economic Law, the Athens Public International Law Center (AthensPIL) of the National and Kapodistrian University of Athens Faculty of Law, the Research Centre on Procurement Law and International Investments (CREDIMI) of the University of Burgundy, the French National Centre for Scientific Research (CNRS), and the Faculty of Law of the University of Zaragoza organise, in the context of the Investment Law Initiative, a conference on "International Investment Law & the Law of Armed Conflict". The conference will be held at the National and Kapodistrian University of Athens on 5-6 October 2017. A call for papers is now open.
c) Future Activities of the ESIL IEL IG
The IG is preparing a call for papers for a full day workshop on 6 September 2017 during the ESIL annual conference in Naples. The call for papers will be issued by the end of March 2017. Furthermore, the ESIL IEL IG is working on the publications of the previous ESIL IEL events on Transparency & IEL and UNESCO Cultural Heritage & IEL.
The Co-Chairs of the ESIL IEL IG (Peter-Tobias Stoll, Elisa Baroncini, Holger Hestermeyer, Catharine Titi, Marina Trunk-Fedorova).
Interest Group on Migration and Refugee Law
With its webpage and regular newsletters, the Interest Group currently reaches over 200 members with info on activities, newsflashes, publications by members, calls for papers and vacancies. At the 2016 ESIL Annual Conference in Riga, the IG Coordinating Committee reported in a business meeting on the results of a survey held among the IG members, including the idea of setting up an online academic database on PhDs pursued in the field of migration and refugee law. In October 2016, several IG members were involved in organizing and participating in the AAIL-ESIL conference on the 'International Legal Aspects of Migration: African and European Perspectives' held in The Hague.
For the 2017 ESIL Annual Conference in Naples, the IG has been collaborating with its members in an effort to co-sponsor an agora panel. Furthermore, for 6 September 2017, the IG conveners are contemplating a side-event, open to all, where IG members, including PhD students and early career scholars, on a competitive basis may present their ongoing research. The theme and precise contours of this side-event will be announced shortly.
Interest Group on International Environmental Law
The IG has published a call for papers on "Water-Energy-Food Nexus and Environmental Sustainability: Choices, Compromises and Priorities" for an agora proposal and a one-day International Workshop on the occasion of the 2017 ESIL Annual Conference in Naples. The IG is also organizing a panel for the Annual Conference of the European Association of Agricultural Economists to be held in Parma from 28 August – 1 September 2017. Finally, the IG is organizing an International Conference on "Consumer Policy in China: Protecting the Citizens, Strengthening the Domestic Market and Building an Ecological Civilization" to be held at University of Macau in June 2017.
---
7. First Joint ESIL Conference in Kyiv
The European Society of International Law, the Ukrainian Helsinki Human Rights Union, and the Ukrainian Association of International Law will bring together prominent international legal experts for a joint conference on 'Post-Conflict Justice in Ukraine'. The conference will take place in Kyiv on 26-27 May 2017.
The UN Special Rapporteur on the promotion of truth, justice, reparation and guarantees of non-recurrence, Judges of the ECtHR, ICTY and ICTR, the former President of a State which has recently passed through a war, and the co-author of the Rome Statute, together with younger scholars, will reflect on the most suitable ways to pave the road to peace and reconciliation in the aftermath of violent conflicts. More than 50 very interesting speakers will discuss – in general panels and parallel workshops – issues of accountability standards under international human rights law and international humanitarian law and their application during and after an armed conflict; post-conflict justice for "hybrid" armed conflicts; positive obligations of the state under international criminal law; the role of the European Court of Human Rights and International Criminal Court; truth commissions; amnesties; post-conflict reconciliation processes; reparation for victims of armed conflicts, and other related topics.
During the event, two recent books related to the subject matter will be presented. Participants will be coming from many countries, including Ukraine, USA, Canada, Australia, France, the Netherlands, UK, Russia, Norway, Kazakhstan, Azerbaijan, Italy, Germany, Denmark, and Croatia. Don't miss the opportunity to join in these inspiring discussions! The detailed programme will be available soon.
---