ESIL Secretariat closed until 5 January 2022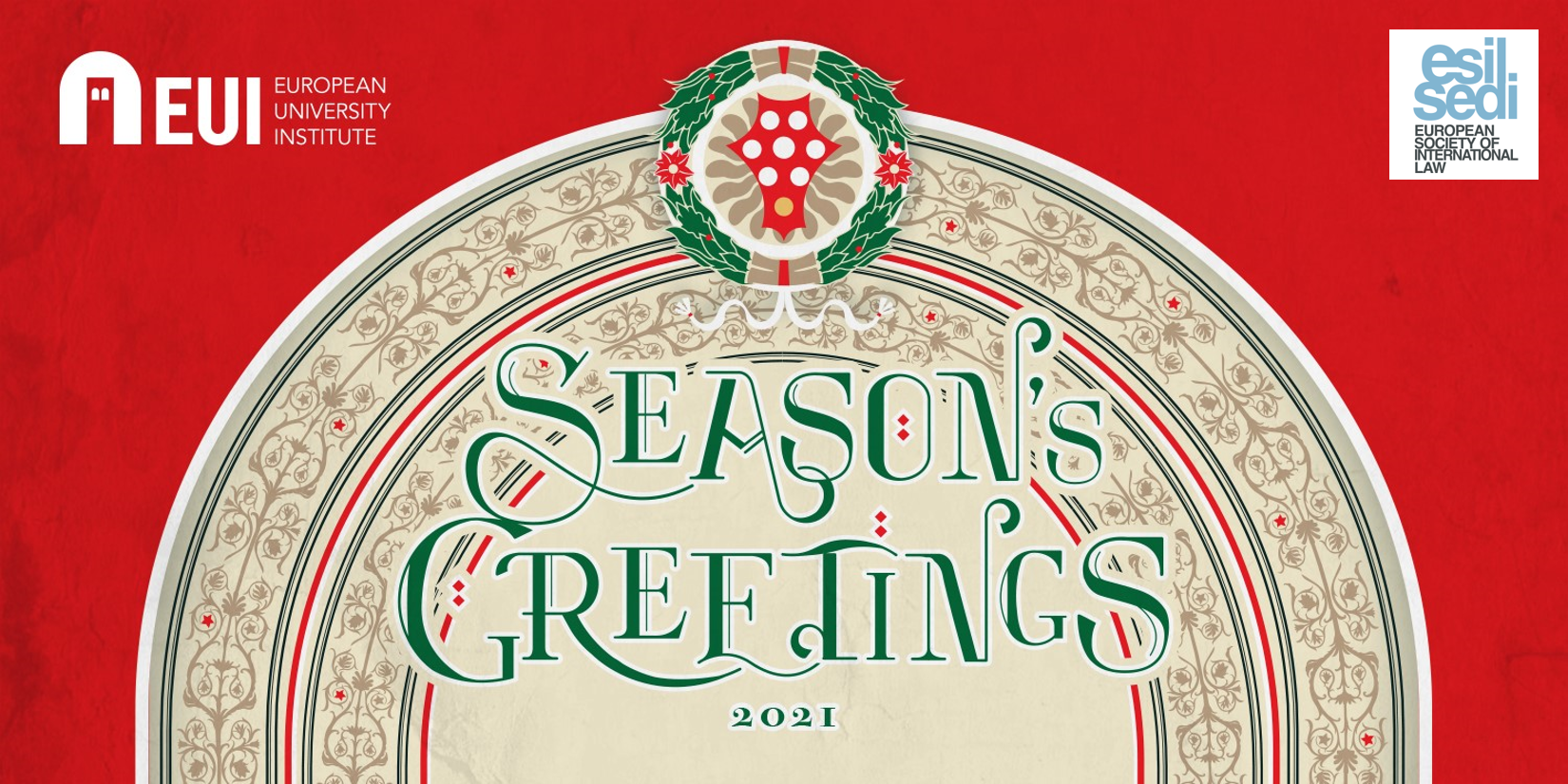 The ESIL Secretariat will be closed until 5 January 2022. Please be informed that we will deal with all queries from that date onwards.
The Secretariat wishes you and your loved ones Merry Christmas and a Happy New Year!
We thank you for taking part in our activities this year and for your continuous support. We hope that 2022 will continue to be a fruitful year, full of success!