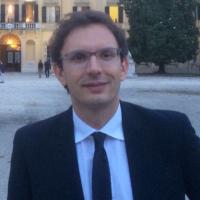 University of Naples Federico II, Department of Law
Interest Group Membership:
International Courts & Tribunals
Biography:
Fulvio Maria Palombino is Professor of International Law at the Law Department of the University of Naples Federico II (2014-present), where he teaches international law and international trade law. He obtained his Law degree (with honours, 1999) and PhD (2005) from the same University. As a member of the Executive Board of the Law Department of Naples (2012-2015), he was responsible for the management of the research funds and the governance of the Department more generally. He is one of the founding co-chairs of the ESIL Interest Group on International Courts and Tribunals. He has written extensively on public international law, with particular regard to the relationship between domestic and international law, investment law, international adjudication, human rights and international criminal law. He is the author of two books and of several articles in leading international journals as well as in prominent Italian reviews. He is a regular speaker at international law conferences inside and outside Europe.