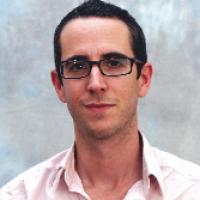 Keele University School of Law
Interest Group Membership:
International Environmental Law
International Legal Theory
Current Research:
international legal theory
european law
international economic law
international environmental law
general international law
Biography:
Mario is a Senior Lecturer in International and European Law at Keele University (UK). Prior to joining Keele, he was a Liberatore Major Fellow at McGill University, where he taught various seminars on Public International Law and International Environmental Law. He also taught at other Montreal institutions and was a Law Tutor at Panthéon-Sorbonne University (Paris). He is a former fellow of the Centre for Human Rights and Legal Pluralism and the Centre for International Sustainable Development Law (Montreal). Mario's primary scholarly interests lie in the area of international law and organisations, with particular interest in critical legal theories, sustainable development and the resolution of international disputes. His current research focuses on the notion of 'fairness' in international environmental law and looks at the equitable distribution of environmental costs, risks and responsibilities between the North and the South. He is also conducting research on the 'figure of the immigrant' in the European Union, and its construction through legal discourse, structures and processes. His latest book is 'The Concept of Unity in Public International Law' (Hart Publishing, 2012).
Mario is currently serving as the Executive Director of the European Society of International Law and is the co-founder of the Society's Interest Group on International Environmental Law (http://esiligiel.wordpress.com/).