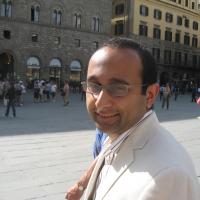 European University Institute
Current Research:
International law, human rights, international humanitarian law, history and theory of international law, indicators in global governance, histories of rights, political theory, theory of the state, international criminal law.
Biography:
Nehal Bhuta is Professor of Public International Law at the European University Institute. He is a member of the Board of Editors of the European Journal of International Law, the Journal of International Criminal Justice, Constellations – a Journal of Critical Theory, and Humanity – An Interdisciplinary Journal of Human Rights, Humanitarianism and Development. His most recent publication is "Governmentalizing Sovereignty: Indexes of State Fragility and the Calculability of Political Order" in Kingsbury, Davis, Merry and Fisher,eds, "Governance by Indicators: Global Power Through Classification and Rankings," Oxford University Press, 2012.