Webinar – Joint ESIL IG on Peace and Security and IG on International Health Law Event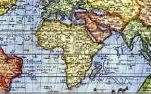 The ESIL IG on International Peace and Security and the IG on International Health Law are co-organising an online event on the theme of 'International Law in the Age of COVID-19: The Impact of the Pandemic on Peace and Security'. The event will be held on 23 June 2020, 2-4 PM (UK time).
The COVID-19 pandemic is, in the words of the UN Secretary-General, 'exposing the fragility of our societies.' It constitutes an unprecedented challenge to both global health governance and to peace and security. This event explores the nature of the challenge from the perspectives of international health law and international law relating to peace and security, with both specialist academics and practitioners engaging in the debate.
The first part of the discussion will deal with recent international developments during the pandemic: the role of the World Health Organization, the International Health Regulations, the Commission of Inquiry on COVID-19 and the ongoing dispute between the USA and China. The second part of the discussion will then look closely at the security implications of COVID-19, including the lockdown of the Security Council, hostile state cyber operations on healthcare systems and health and global security.
The webinar will be held on Google Meet.
To register, please email Clare Frances Moran (c.moran@napier.ac.uk).