Past Presidents
Pierre d'Argent (President from 2021 to 2023)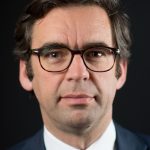 Pierre d'Argent is a professor at the University of Louvain and a guest professor at the University of Leiden. Member of the Institute of International Law, he is the author of numerous articles, an award-winning book, a Massive Open Online Course (MOOC) on www.edx.org and courses at the Hague Academy of International Law and the United Nations Audiovisual Library of International Law. He is a member of the editorial boards of the Annuaire français de droit international and the Revue belge de droit international; he is also a member of the boards of the European, French and Belgian societies of international law.
He served the ICJ as First Secretary. He is a Member of the Brussels Bar, special counsel to Foley Hoag LLP. He regularly appears before the ICJ and also argues international law cases before international tribunals and domestic courts.
Photini Pazartzis (President from 2019 to 2021)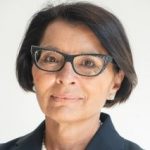 Photini Pazartzis is Professor of International Law and Director of the Athens Public International Law Center at the Faculty of Law of the National & Kapodistrian University of Athens. She is member of the UN Human Rights Committee ICCPR (since 2015) and currently Vice-Chair. On sabbatical leave during the academic year 2017-2018, she was Visiting Fellow at the Lauterpacht Centre of International Law and at Wolfson College Cambridge.She completed her undergraduate studies in the University of Athens (1983) and her graduate studies at the University of Paris-II Panthéon-Assas (DEA, 1984; Doctorat d'Etat, 1992, Prix Paul Guggenheim). She has been Visiting Fellow at the Lauterpacht Research Centre for International Law (1998), Director of Studies at the Hague Academy of International Law (French section, 2003), and has lectured in various universities and institutions, including the Universities of Bordeaux, Paris-I, Paris-II (Institut des Hautes Etudes Internationales), the European University Institute and the Xiamen Academy of International Law (2015).
Luis Miguel Hinojosa Martínez (President from 2017 to 2019)
Luis M. Hinojosa-Martínez holds a Chair of International and European Law in the University of Granada. He was former Director of the Department of Public International Law and International Relations (2009-2017) and the European Centre of that University (1999-2009). After working as an attorney in Brussels (Van Bael and Bellis law firm), he joined Granada University teaching staff. Professor Hinojosa has been Visiting Scholar in the Stetson School of Law, Florida and in Berkeley University, California. He obtained his law degrees at Granada University, Ph.D., 1996; LL.M., London School of Economics and Political Science, London University, 1990; Licence spécial en droit européen, Institut d'Etudes européennes, Université Libre de Bruxelles, 1989.
Andre Nollkaemper (President from 2014 to 2017)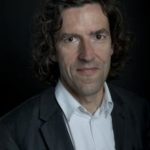 Andre Nollkaemper is Dean and Professor of Public International Law at the Faculty of Law at the University of Amsterdam. He is also Member of the Court, Permanent Court of International Arbitration; External Legal Advisor of the Minister for Foreign Affairs, the Netherlands; and Member of the Royal Netherlands Academy of Arts and Sciences of the Netherlands.
Laurence Boisson de Chazournes (President from 2012 to 2014)

Laurence Boisson de Chazournes is Professor of international law at the Faculty of Law of the University of Geneva. She has gained a wide-ranging reputation in academic circles for her contribution to international law, in such fields as the law of international organizations, international economic law and international environmental law, while at the same time being recognized for her practical work as Senior Counsel to the World Bank and as advisor to many international organizations. She is a consultant and a member of groups of experts with various international organizations, including the World Bank, WHO, UNDP, ILO and UNEP. She is the author of a large number of publications dealing with international environmental law and natural resources law, public international law, international organizations and international economic law. She received her Ph.D. in international law from the Graduate Institute of International Studies (Geneva, Switzerland), a Master in private law and a Diploma in political science from the University of Lyon II and Lyon III (Lyon, France). She also passed her bar exam in Lyon in 1980. She was visiting scholar at the Universities of Michigan and Georgetown.
Anne Peters (President from 2010 to 2012)

Anne Peters studied in Würzburg, Lausanne, Freiburg i.Br. (1984-1990). 
Master of Laws (LL.M.), Harvard Law School (1994-1995). Wissenschaftliche Assistentin at the Walther-Schücking-Institute for International Law (1995-2001) and Habilitation, Christian-Albrechts-University Kiel (2000). Professor, chair of public international law and constitutional law, University of Basel, Switzerland (2001-2013). Dean (2004-2005) and dean of research (2008-2013) of the Basel Law School. Visiting professor at Sciences Po, Paris (2009), at Université Panthéon-Assas, Paris (2014), at Peking University Law School (2014), at Université Panthéon-Sorbonne (2015) and at University of Michigan, Ann Arbor (2016). Member of the 
Council of International Law of the German Federal Foreign Office (since 2013). 
Managing Director at the Max Planck Institute for Comparative Public Law and International Law, adjunct professor at the University of Basel (since 2013), honorary professor at the University of Heidelberg (since 2014) and FU Berlin (since 2015).
Hélène Ruiz Fabri (President from 2006 to 2010)

Hélène Ruiz Fabri is Director of the Max Planck Institute Luxembourg for Procedural Law, where she heads the Department of International Law and Dispute Resolution. Before taking up this position, she was professor at the Sorbonne Law School (University of Paris 1 Panthéon-Sorbonne) where she still teaches. She has also been Director of the Joint Institute of Comparative Law of Paris and Director of the Master 2 Degree Program in International Economic Law. Her research spans WTO Law and International Dispute Resolution as well as Comparative and Constitutional Law. Privileging a comparative approach, she has focused on international courts and tribunals for years, following their multiplication during the 90's. She has published extensively in these fields and has recently been awarded the Silver Medal from the Centre National de la Recherche Scientifique (CNRS) for her achievements in research.
Bruno Simma (President from 2004 to 2006)

Bruno Simma has served as Judge at the International Court of Justice since February 6, 2003. He is Affiliate Overseas Professor of the University of Michigan Law School in Ann Arbor (on leave during his tenure at the Court) and was from 1973 – 2003 Professor at the University of Munich. Bruno Simma is author and co-author of around 120 articles and several books, among them Universelles Völkerrecht (with Alfred Verdross), editor of a commentary on the UN Charter and co-founder of the European Journal of International Law. He served as counsel and arbitrator in various international cases. From 1997 – 2003, he was a member of the UN International Law Commission, from 1987 – 1996 a member of the UN Committee on Economic, Social and Cultural Rights.