Ph.D. Summer School – Globalization and Global Governance in an interdisciplinary perspective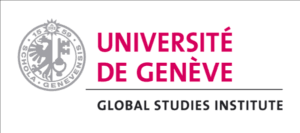 In recent decades, globalization and an ever-increasing level of complexity have challenged traditional IR paradigms. This has translated to a new state of world affair that many experts and scholars call "Global Governance". Understanding the governance paradigm and interconnections within and between regimes, in order to contribute to designing more efficient global governance systems, can only be done by using the theoretical, conceptual and methodological tools that various disciplines provide. Indeed, as for many complex phenomena, multitudes of perspectives exist on the meaning of "global governance". While scholarship is often grounded in disciplinary perspectives, there is a need for interdisciplinary approaches, designed to address this very complex and multifaceted development.
This 4-day summer programme is designed for Ph.D. students dealing with issues of Globalization and Global Governance in their research topics. The programme proposes not only to highlight some specific aspects of global governance, but also to shed light on how interdisciplinarity can fruitfully support reflection on such processes. The module is therefore open and suitable for researchers in various areas of science.
More information can be found in the CALL FOR APPLICATIONS.
The deadline for applications is 3 June 2019.