Conference Food Law Comparative Perspectives Safety, Trade, and Culture in Hong Kong, Asia, and the EU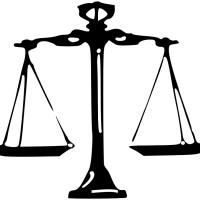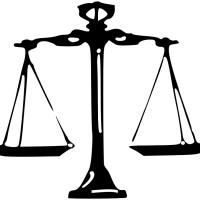 Date: 1 December 2017
Venue: Faculty of Law, Chinese University of Hong Kong, Graduate Law Centre, 2/F, Bank of America Tower, 12 Harcourt Road, Central, Hong Kong SAR.
Conference website: http://www.law.cuhk.edu.hk/FoodandLaw_conf
Attendance is free of charge but is reserved on a first-come-first-served basis. Seats are limited. Early registration is strongly encouraged.
Online registration: https://cloud.itsc.cuhk.edu.hk/webform/view.php?id=4080621
Enquiries: Please contact Mr. Dini Sejko (dinisejko@link.cuhk.edu.hk) or Ms. Bonnie Leung (swleung@cuhk.edu.hk)
For centuries Hong Kong has been at the center of trading routes, connecting and blending eastern and western cultures. Hong Kong's role, as a pivotal interconnection point of trading flows and as an investment platform is deemed to remain central despite the enhancements of old routes and the creation of new routes with the Belt and Road Initiative.
The conference "Food Law Comparative Perspectives: Safety, Trade, and Culture in Hong Kong, Asia, and the EU" blossoms with the aim to explore on one hand, the role of Hong Kong, as a community with its own food habits, food safety concern and scandals, and on the other hand, analyse in particular the role of Hong Kong, as connector for imports-exports of food products and investments in the food sector in Asia. Relying on a multidisciplinary approach, the conference seeks to address some of the most relevant issues related to trade and investments in the food sector:
·         The role of food laws and regulations as a bridge supporting food safety and high-quality standards;
·         The relationship between law, enforcement in food safety in Hong Kong;
·         The demand of Asian markets for Italian and European products and vice-versa in relation to legally defined and perceived food safety standards; and
·         The role of Hong Kong as a connector in cross border trade and investment in the food and beverage sector through its network of free trade and investment agreements.
With a blend of expertise in each panel, involving academics, attorneys, and sociologists, the discussion will cover food regulation at different levels, Free Trade Agreements between the European Union and Asian countries, the perspective of the private sector in production, trade and food service, and enforcement challenges with viewpoints from government officials.
Organized by the Faculty of Law of the Chinese University of Hong Kong, the Consulate General of Italy in Hong Kong and Macau, and the Marco Polo Society, the Conference will contribute to the public and scholarly debate in the area of food regulation and international economic law and their implications on food habits.
The Food Law Comparative Perspectives Conference will feature an impressive line-up of experts, including:
Mr. Jerome Lepeintre, Head of Agricultural Section, European Union Delegation in China, Beijing
Mr. Jean Pierre Poulain, Chair of "Food Studies", Université de Toulouse, Toulouse; Co-director of LIA-CNRS "Food, Cultures and Health", Taylor's University, Kuala Lumpur
Ms. Tsai-yu Lin – Professor, Director of Asian Center for WTO & International Health Law and Policy, at College of Law, National Taiwan University, Taipei
Mr. Roberto Guidetti, Group CEO, Vitasoy International Holdings Limited, Hong Kong
Ms. Susan Lavender, Consultant Solicitor SM&Co –  Gianni, Origoni, Grippo, Cappelli & Partners, Hong Kong
Mr. Francis Snyder, Professor, Peking University, School of Transnational Law, Shenzhen
Mr. Nicola Aporti, Lawyer, HFG Law and Intellectual Property, Shanghai
Mr. Bryan Mercurio, Professor, Faculty of Law, Chinese University of Hong Kong, Hong Kong
Mr. Danny Friedmann, Visiting Scholar at the University of Macau; Researcher at Asia Case Research Centre, University of Hong Kong, Hong Kong
Mr. Marco Vinciguerra, Partner, Sangiorgi Vinciguerra, Hong Kong
Mr. Julien Chaisse, Professor, Faculty of Law, Chinese University of Hong Kong, Hong Kong
Mr. Kim Bongchul – Professor, Hankuk University of Foreign Studies, Seoul
Mr. Fernando Dias Simoes, Associate Professor, Faculty of Law, University of Macau, Macau
Mr. Dennis Cai, President of Policy and Compliance of Dot Trademark TLD Holding Company Limited, Hong Kong
Ms. Cherry Chan, Dot Trademark TLD Holding Company Limited, Hong Kong
Ms. Flavia Marisi, Research Assistant, Faculty of Law, Chinese University of Hong Kong, Hong Kong
Mr. Gabriel Rosenberg, Director, Ferrarini SpA, Pacific, Hong Kong
Mr. Marco Nicolini, Partner, Chiomenti Law Firm, Hong Kong
Mr. Claudio Dordi, Associate Professor, Bocconi University, Milan; Team Leader of European Trade Policy and Investment Support Project (EU-MUTRAP), Hanoi
Ms. Le Thi Thu Ha, Associate Professor, Lecturer, researcher on Innovation and IP at Foreign Trade University, Hanoi
Mr. Ching-Fu Lin, Assistant Professor, National Tsinghua University, Taipei
Mr. Dini Sejko, PhD Candidate, Faculty of Law, Chinese University of Hong Kong, Hong Kong
Mr. Claudio De Bedin, Partner, De Bedin and Lee, Hong Kong