ESIL Lecture Series – Ruti Teitel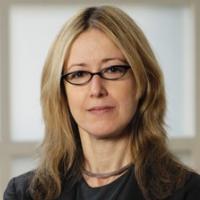 Judging and Judgment in the 21st Century:
The International Criminal Court and the Challenge from Africa's Leaders
Date: Wednesday, 19 February 2014
Time: 5:00 p.m.–6:00 p.m.
Free wine and cheese reception: 6:00 p.m.
Location: New York Law School, 185 West Broadway, New York, NY 10013 (Corner of West Broadway   and Leonard Street, near the Franklin Street subway station)
The lecture will also be broadcast live online.
CLE: 1.0 credit in Areas of Professional Practice (at no charge)
Registration is required for general admission and CLE: Please click here.
Co-sponsor: The European Society of International Law
Lecturer: Ruti Teitel is the Ernst C. Stiefel Professor of Comparative Law at New York Law School, where she directs the Institute for Global Law, Justice, and Policy. She is an internationally recognized authority on international law, international human rights, transitional justice, and comparative constitutional law. In 2000, Oxford University Press published her path-breaking book Transitional Justice, and, in 2011, the internationally acclaimed Humanity's Law. A life member of the Council on Foreign Relations, last academic year Professor Teitel was a Fellow at the Straus Institute for the Advanced Study of Law and Justice at New York University School of Law, where she completed a new book, Globalizing Transitional Justice: Essays for the New Millennium, to be published this year by Oxford University Press.