ESIL Lecture Series – Bruno Simma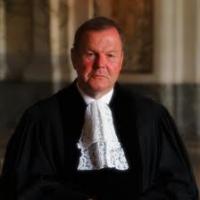 Interview with Professor Bruno Simma
In collaboration with the European Society of International Law, as part of the ESIL Lecture Series, Associate Professor Christina Voigt interviews Professor Bruno Simma, former Judge at the International Court of Justice, on his reflections about being a judge at the ICJ, on contemporary trends in public and international law, and on future challenges.
The interview took place on 10 September 2012 at the University of Oslo, Norway.
The abstract(pdf) summarises the questions discussed during the interview.
Professor Simma was the first President of the European Society of International Law from 2004 to 2006.