Summer Academy – Women's Empowerment for Sustainable Development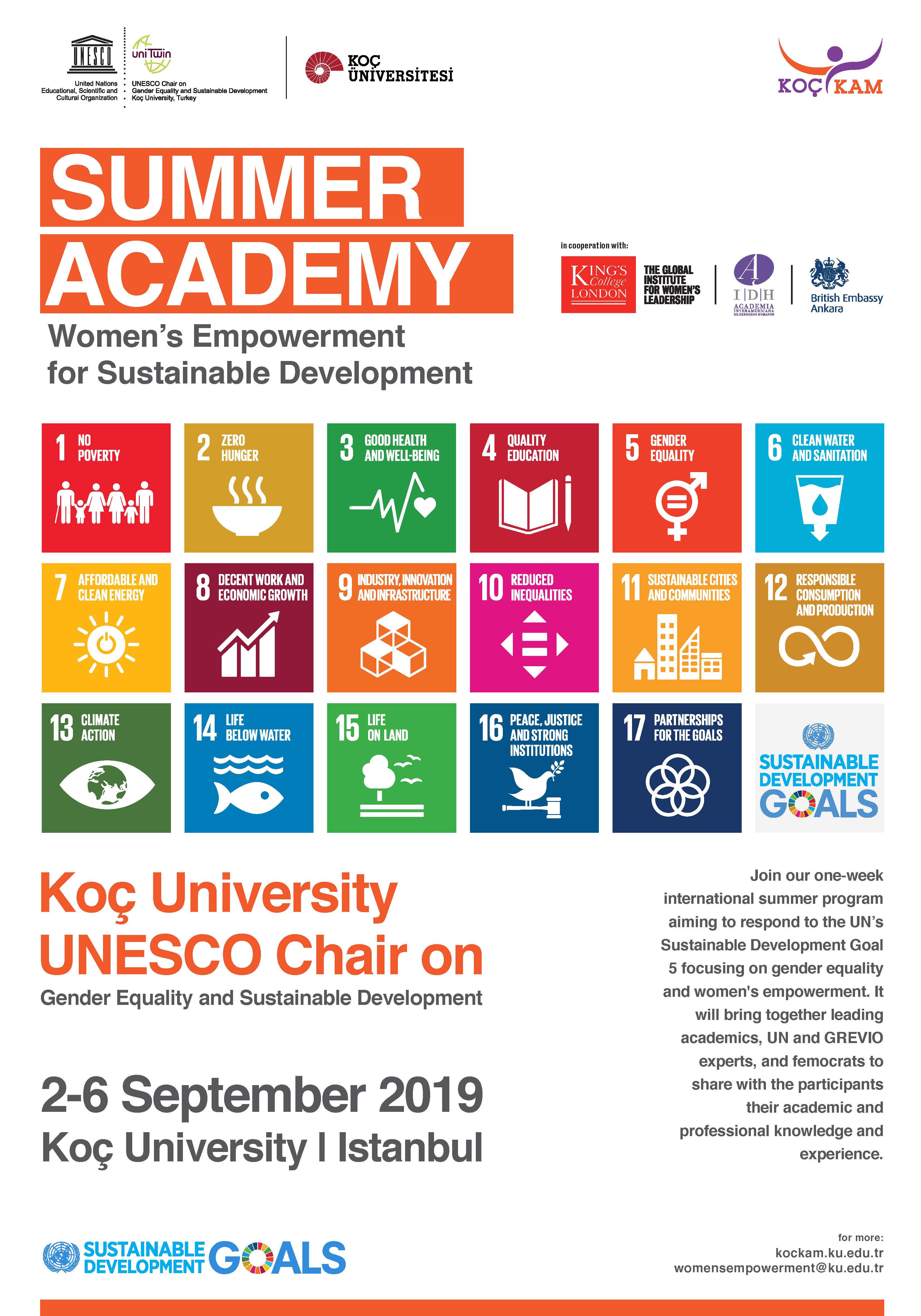 UNESCO Chair on Gender Equality and Sustainable Development is proud to offer a one-week international summer academy on "Women's Empowerment for Sustainable Development". This program aims to respond to the UN's Sustainable Development Goal 5 focusing on gender equality and women's empowerment. It will bring together leading academics, UN and GREVIO experts, and femocracts to share with the participants their academic and professional knowledge and experience. The seminar curriculum will have short courses. The courses will be designed as intensive workshops and discussions to stimulate innovative strategies considering country-specific and global challenges. They will include the latest research outputs, facts & figures, best practices, and analysis of women's empowerment and gender-based discrimination.
This Summer Academy targets the international audience of potential women leaders – particularly young politicians, civic society representatives, academics and professionals.
For more information see the ANNOUNCMENT and WEBSITE.